The UMWA was the first labor union to negotiate retirement benefits for its members. Through the historic 1946 Krug-Lewis agreement, UMWA members were promised health care and pensions in their retirement. The United Mine Workers of America Health and Retirement Funds (UMWA H. & R. Funds) was established in 1947 to administer pensions to retirees.
Today, the UMWA H. & R. Funds provides pensions and medical care to just under 100,000 retired miners, widows, and dependents. The pension payments are a vital component of the rural economies of the coalfield communities, contributing over $613 million to the local economies.
More than $514 million in medical payments from the UMWA H. & R. Funds goes to hospitals, nursing homes, doctors, clinics, and pharmacies throughout the coalfields, as well as over $100 million from retirement health care benefits provided by multiple employers through collective bargaining agreements with the UMWA. These payments are the bedrock of the medical care structure of those communities.
For more information about the economic contribution of the UMWA Health and Retirement Funds in your state, click here.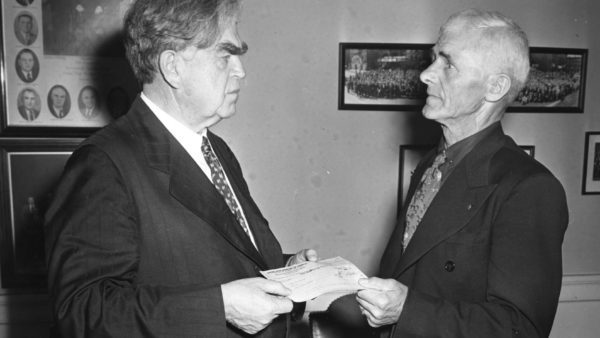 Did you know the UMWA Health & Retirement Funds is a separate organization from the union? If you are a coal retiree and have a question concerning your pension or your retirement health care, please call 1-800-291-1425 or visit umwafunds.org.  To find out more about the creation of the UMWA H. & R. Funds click "more."