District 31 stands as the vibrant heart of the United Mine Workers of America (UMWA), boasting the largest active membership within the union. This expansive district serves as a powerful advocate for workers in the northern regions of West Virginia and eastern Ohio. District 31's influence is far-reaching, covering a diverse and dynamic range of occupations, including coal miners, federal research technicians, manufacturers, and county employees.
District 31 is characterized by its unwavering commitment to workers' rights and the broader labor movement. It plays a pivotal role in advocating for the rights and welfare of its members, and its extensive and active membership underscores its significant presence in the UMWA. The district has been at the forefront of critical labor battles and achievements, and it continues to be a driving force for progress and positive change.
The membership of District 31 mirrors the rich diversity of the region it represents. From the resilient and dedicated coal miners who are the lifeblood of the district to the federal research technicians who contribute to the advancement of technology and innovation, the manufacturers who drive the industrial sector, and the county employees who ensure the smooth operation of local government services, District 31 is a coalition of workers from varied backgrounds and professions.
The true strength of District 31 lies in its commitment to unity and solidarity. The district recognizes that the interests and well-being of its members are deeply interconnected. By standing together, these diverse professions work in harmony to advocate for better working conditions, fair wages, and secure benefits. District 31 embodies the UMWA's enduring values of justice, worker solidarity, and social responsibility.
As District 31 confronts the evolving landscape of labor and industry, it remains dedicated to its members' interests. The district tirelessly champions the rights and welfare of coal miners, researchers, manufacturers, county employees, and others. Whether addressing changes in the coal sector, fostering technological innovation, ensuring the growth of manufacturing industries, or advocating for fair and secure employment in the public sector, District 31 continues to be an unyielding advocate for its members.
With its largest active membership, District 31 is at the forefront of progress and change within the UMWA. It carries on its legacy of fighting for the rights and well-being of the region's workers, serving as a beacon of hope and strength for all hardworking men and women in northern West Virginia and eastern Ohio. Together, they forge a path toward a more equitable and prosperous future.
Officers and District Representatives:
Rick Altman – International District 31 Vice President
Adam Frye – District 31 Representative
Jason Todd – District 31 Representative
Ryan Sparks – District 31 Representative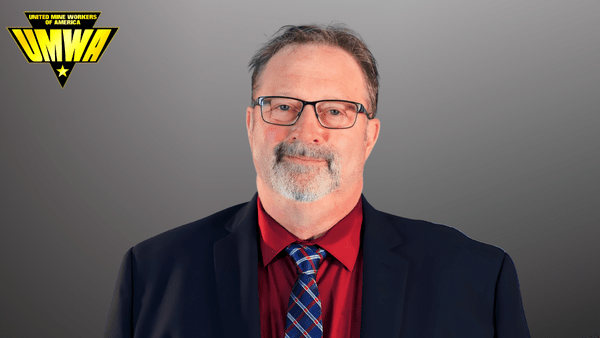 District 31 Offices
1414 Country Club Road
Fairmont, WV 26554
(304) 363-7500
(304) 367-1382 (fax)

E-mail


Sub-District Offices
Wheeling Office (SD-6)
260 Bethany Pike
Wheeling, WV 26003
(304) 242-0100
(304) 242-0090 (fax)