District 2 proudly serves as the steadfast representative for UMWA members in the northeastern United States and eastern Canada. With a rich history deeply intertwined with the labor movement, our district encompasses local unions in key regions, including New York, Pennsylvania, and Nova Scotia. District 2 stands as one of the most diverse and dynamic districts within the UMWA, with a membership that spans a wide spectrum of professions, including not only miners but also correctional officers, county workers, and manufacturing workers.
Covering an expansive geographical territory, District 2 takes pride in uniting UMWA members across a diverse range of communities. From the bustling cities of New York and Pennsylvania to the picturesque landscapes of Nova Scotia, we understand the unique challenges and opportunities that each region presents. This extensive reach ensures that we can effectively advocate for our members in a multitude of workplaces and industries.
Our district's strength lies in the diversity of our membership. While rooted in the coal mining heritage that is at the heart of the UMWA, District 2's membership includes thousands of dedicated correctional officers who ensure the safety of our communities,  county workers who keep local governments running smoothly, and manufacturing workers who contribute to the region's industrial vitality. This wide-ranging membership reflects our commitment to fostering solidarity among workers in various sectors, with the shared goal of securing fair wages, safe working conditions, and a dignified quality of life for all.
District 2 has a longstanding tradition of unity and solidarity. Our members have a history of standing together in the face of adversity, whether it be the challenges in the coal mining industry, the struggles of public sector workers, or the dynamic demands of the manufacturing sector. We believe that by working together, we can achieve greater strength and advocate for the rights and well-being of our members across all vocations.
As we continue to build upon our legacy of labor activism and solidarity, District 2 remains steadfast in our commitment to representing and supporting UMWA members throughout our expansive territory. Together, we aim to uphold the values of justice, fairness, and respect for all workers, no matter their profession, as we collectively forge a better future for the hardworking men and women of District 2.
Officers and District Representatives:
Chuck Knisell – International District 2 Vice President
Jamie Rudwall  – District 2 Representative
Casey Mullooly – District 2 Representative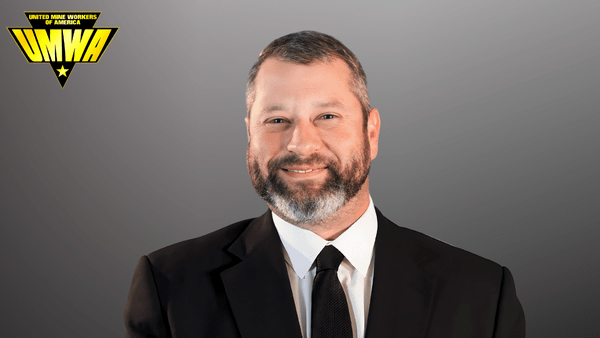 District 2 Offices
135 Wayland Smith Drive
Uniontown, PA 15401
(724) 550-4400
(724) 550-4402 (fax)

E-mail


Sub-District Offices
Lucernemines Office
51 Eleventh St., P.O. Box 200
Lucernemines, PA 15754
(724) 479-8692
(724) 479-4010 (fax)


Sub-District 26 Office
P.O. Box 129
Glace Bay, N.S., Canada B1A 5V2
(902) 849-8692
(902) 849-0652 (fax)