The Associate Membership is a way for a surviving spouse, family member, or general supporter of the United Mine Workers to become part of the movement to restore fairness, justice, and dignity for working families.
Anyone can join the UMWA as an Associate member for just $5 a month!
Membership includes access to benefits and services reserved for union members that you can't get anywhere else:
Receive the bi-monthly UMWA publication, The United Mine Workers Journal
Annual United Mine Workers of America calendar
Access to benefits provided by Union Plus!!
Be recognized in the UMW Journal in the Associate Member Spotlight series!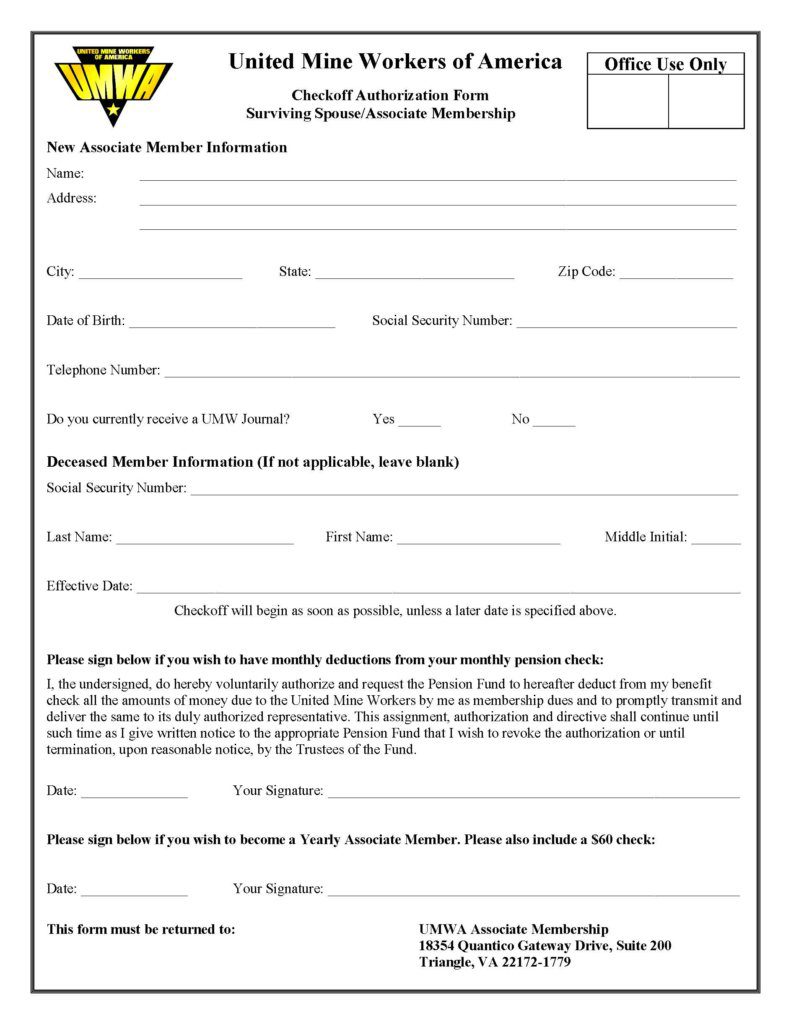 If you have any questions or would like to learn more about becoming an Associate Member of the UMWA, fill out the form below and the International Headquarters will contact you.