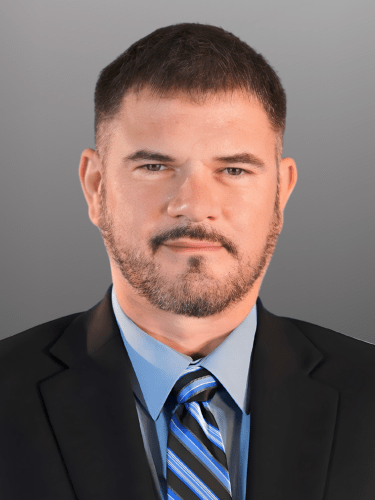 Brian Sanson began his career in the coal industry with the United Mine Workers of America Local Union 1582, where he worked performing construction and maintenance for employers that made up the Association of Bituminous Contractors.
Brian performed many jobs during his mining career including, heavy equipment operator, rock truck driver, ironworker, and crane operator.
In addition, Brian served as the elected Health and Safety Committeeman and Grievance Committeeman for Local Union 1582.
In 2000, Brian began employment with the United Mine Workers of America Career Centers where he counseled laid-off coal miners and assisted them in retraining and job placement.
In 2005, Brian was hired by the United Mine Workers of America International to work in the Research Department.
Since 2005, Brian has negotiated multiple contracts, including portions of the 2007, 2011, 2016, and 2020 National Bituminous Coal Wage Agreements (NBCWA).
Additionally, he was one of the lead bargainers involved in bankruptcy negotiations in Patriot #1, Patriot #2, Alpha, Walter Energy, Murray Energy, Lighthouse Resources, and Remington Arms bankruptcies.
Prior to his appointment as the International Secretary-Treasurer, Brian held the position of Director of Research, which oversaw the Collective Bargaining Office, and Contract Department.
Brian served as the UMWA's Liaison to the United Mine Workers of America Health and Retirement Funds.
These funds provide pension and health care benefits to over 100,000 coal miners, dependents, and surviving spouses.
He was also a Trustee Chairman of the Patriot Retirees Voluntary Employees' Beneficiary Association which provides health benefits to over 12,800 retired mineworkers, surviving spouses, and dependents.