District 12, with its deep roots in the United Mine Workers of America, holds a special place within the organization. This district serves as the dedicated representative of UMWA members in the Midwestern part of the United States. Its historical significance is evident, as many of the founding areas of the United Mine Workers of America can be found within District 12's jurisdiction. Today, District 12 stands strong, bringing together UMWA members from the rich coalfields and diverse communities throughout western Kentucky, Indiana, Illinois, and Missouri.
District 12's history is interwoven with the very origins of the UMWA. The labor battles, sacrifices, and victories in this region played a pivotal role in shaping the UMWA into the formidable force it is today. The struggles and triumphs of coal miners in District 12 have left an enduring legacy, not only for the union but for the entire labor movement. This district, with its proud heritage, continues to uphold the principles of worker solidarity and justice that have been its foundation for over a century.
Spanning the heartland of the Midwest, District 12 encompasses a vast and diverse geographical region. From the rolling hills of Kentucky to the industrial centers of Indiana and the coal-rich lands of Illinois, our district's reach extends across a variety of landscapes and communities. The inclusion of Missouri further highlights the diversity within our district, embracing both rural and urban settings.
UMWA members in District 12 hail from all walks of life. From the underground coal miners who toil in the depths of the earth to those in ancillary industries that support our nation's energy needs, District 12 unites workers with a common purpose. Together, we are committed to achieving better working conditions, fair wages, and secure benefits for our members and their families. Our district's strength lies in the unity of its membership, embodying the enduring spirit of solidarity that has been a hallmark of the UMWA.
As we honor our rich history, District 12 also looks toward the future. We remain dedicated to the principles of fairness and social justice, fighting to protect and advance the rights of all workers. Whether facing the evolving energy landscape, the challenges of the 21st-century workplace, or the ongoing need for safety and fairness in our industries, District 12 is unwavering in its commitment to our members and their communities.
With our historic roots firmly planted in the Midwest and our eyes fixed on the horizon, District 12 continues to stand as a beacon of hope, strength, and resilience for the hardworking men and women who make up the UMWA. Together, we forge ahead, building a better future for all our members and their families in the heart of America's heartland.
Officers and District Representatives:
Steve Earle – International District 12 Vice President
Tim Miller – District 12 Representative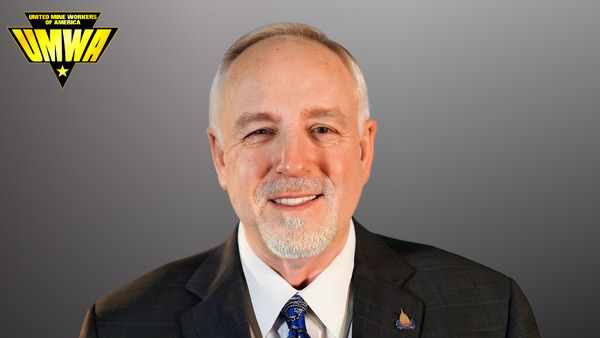 District 12 Offices
1285 Island Ford Road
Madisonville, KY 42431
(270) 825-2333
(270) 821-9438 (fax)

E-mail