The UMWA Benefits Services Program continues to contract with legal firms around the country to provide legal services to UMWA members, retirees, widows and their dependents. The firms offer prompt services on a contingency and reduced-fee basis in the following areas:
Workers' Compensation
Federal and State Black Lung
Social Security Disability
Unemployment Claims
Personal Injury
Civil Litigation
Wills and Estates
Property Transfers
Other Litigation
If you need legal services or advice, the UMWA strongly urges you to contact one of the firms nearest to you and make use of your Benefits Services Program.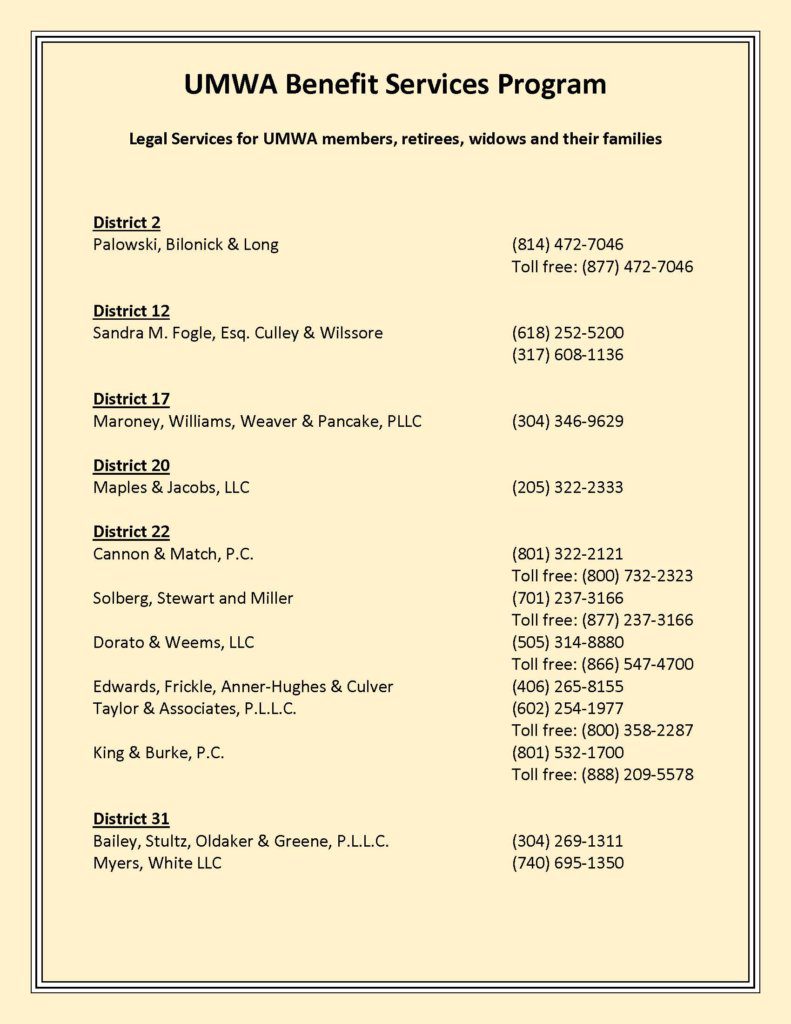 *Not all offices will offer the services listed above, and some will offer additional services. Call them to find out how they can help you. And to get the best rate, make sure to tell them you are with the UMWA.