The mission of the Southern Appalachian Labor School (SALS) is to provide education, research, and linkages for working class and disenfranchised peoples in order to promote understanding, empowerment, and change. The Southern Appalachian Labor School is committed to developing a real comprehension of the social, economic, and legal structures which affect the lives of the Appalachian People.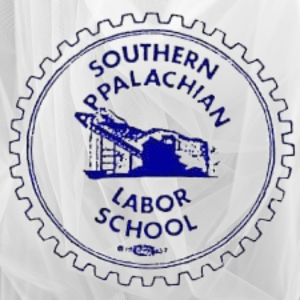 SALS is the host of numerous college work camps during alternative Fall/Spring break weeks for working on housing and YouthBuild mentoring. Through their
Worker's Education Initiatives, SALS is able to offer a Community Workers' Program. SALS seeks to weave together a "union" of communities.
Politically, socially, and educationally, we are rebuilding a sense of community in the coalfields with the community center as the union hall.  We broaden the definition of a union to include children, families, and seniors as well as workers, all joined together to make a difference and to take back control over their lives.
Click here for a copy of their Work Camp reservation contract
Their Community Center offers a wide array of programs including:
School-Day-Plus After-School Program
This is an after-school program that creates a warm and caring environment where children can get help with homework, access computers, and participate in educational and cultural activities that may not be available in a classroom setting.  This program also provides nutritious meals and a safe social setting for children in the community.
Senior Health
SALS, on a regular basis, provides transportation for senior citizens to do their banking, grocery shopping, or any errand that needs to be done.  They also have Health Bingo once a month in order to get Seniors more involved.
Self-help and Resource Exchange (SHARE)
A community-based food distribution initiative that now involves over 70 families.  The program allows low-income families to buy food and supplies for extremely low funds.  This is a great help to those in the community who need it.
For more information about SALS or to participate in their initiatives call their office at 304.250.7627  or e-mail them at sals@citynet.net.
Southern Appalachian Labor School (SALS)
P.O. Box 127
Kincaid, West Virginia  25119
Click here for a copy of their employment application!
Follow them on Facebook!