FOR IMMEDIATE RELEASE
MARCH 7, 2022
Legislation to Protect Worker Health Care During Strikes a Necessity
[TRIANGLE, VA] United Mine Workers of America (UMWA) International President Cecil E. Roberts issued the following statement today:
"I applaud Sens. Sharred Brown (D-OH) and Bob Casey (D-PA) and all co-sponsors for introducing the Striking Workers Healthcare Protection Act., which would require employers to continue to provide health insurance coverage for striking workers and their families.

"UMWA miners on strike at Warrior Met Coal had their company-provided health insurance cut off April 1 of last year. Even though Warrior Met used this tactic as a way to discourage the workers from exercising their right to strike, it didn't work. The UMWA immediately picked up their coverage, so that not a single worker or his or her family was without health insurance.
"The UMWA has spent more than $5.1 million in health insurance coverage for the striking miners and their families. That is on top of the $15.5 million paid for strike benefits.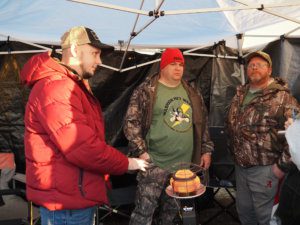 "These miners have been fighting for a fair contract for almost a year now, if it wasn't for the union, they and their families would be faced with the terrible choice of either medical care or fighting for what they deserve. I salute the legislators who are taking a stand in both the Senate and the House against these unfair corporate tactics."
Note: Companion legislation, H.R. 6557, was introduced in the House of Representatives by Rep. Cindy Axne (IA-03).