Source: Union Plus
Your home is likely one of your most valuable assets, so avoid these common mistakes when selling your home. Avoiding these mistakes may help you save both time and money on the sale.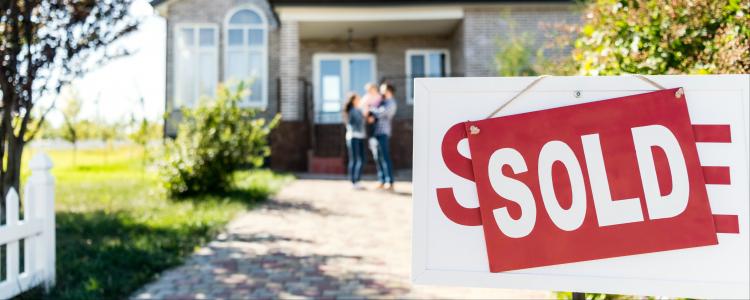 If you're about to go down the road of selling your home, you've probably heard that it's not for the faint of heart. Especially in a buyer's market or during the winter months — patience, creativity and persistence will be essential tools you'll need in order to find the right buyer.
Avoid some common mistakes by checking out this list.
Know Your Market
If you decide to go "For Sale By Owner" (FSBO) — you'll need to educate yourself on your market. The best way to do this is to subscribe to sites like Trulia and Zillow by creating profiles and then saving a search for comparable homes for sale in your area. These sites will send you any new listings that become available in your area. You should also search for homes recently sold that are comparable to your home — this will help you to gauge where your home should be priced. Look at trend reports for your area to get a sense for your market — are homes selling? Where are they selling? When are they selling? And, at what price point? You'll notice that in some areas certain neighborhoods, price points or types of homes might be selling quicker than others. Look for these trends so that you can better position your home when you list it.
Not Getting on the MLS
Whether you're FSBO or using a realtor, getting your home on the MLS is extremely important. Adding your listing to ancillary sites like Zillow or Trulia is also a good idea — but, typically your real estate agent will manage this for you. If you are FSBO, be sure to look at MLS listing options that include other site listings in the purchase price. Once your listings are added — be sure you have ownership over it. Log into these accounts and update your listings to include as much media (pictures/videos) and information as you can. The more the better! And, if you decide to change your price, make sure to update all sites.
Not Even Considering a Real Estate Agent
If you're looking at the dollars and cents, you might be apprehensive about hiring a real estate agent. But, before you make a final decision consider this:
You will most likely have to pay for the buying agent out of pocket, so your listing agent would (typically) only be a 3% commission on the sales price.
Calculate 3% of your home price and think about the hours it might take away from your work or home life to market and show your home.
If you don't have a real estate agent, you might need to pay for a lawyer to double check your contracts (which will cost some money).
Agents have access to numerous marketing tools and sites, not available to the public
If you're ready to sell or purchase a home, check out the Union Plus Real Estate Rewards program. You could get $500 for every $100,000 in home value if you use a real estate agent approved by SIRVA.*
REAL ESTATE REWARDS – Get Cash Back When You Buy or Sell Your Home