Source: ETVNews.com
August 2, 2023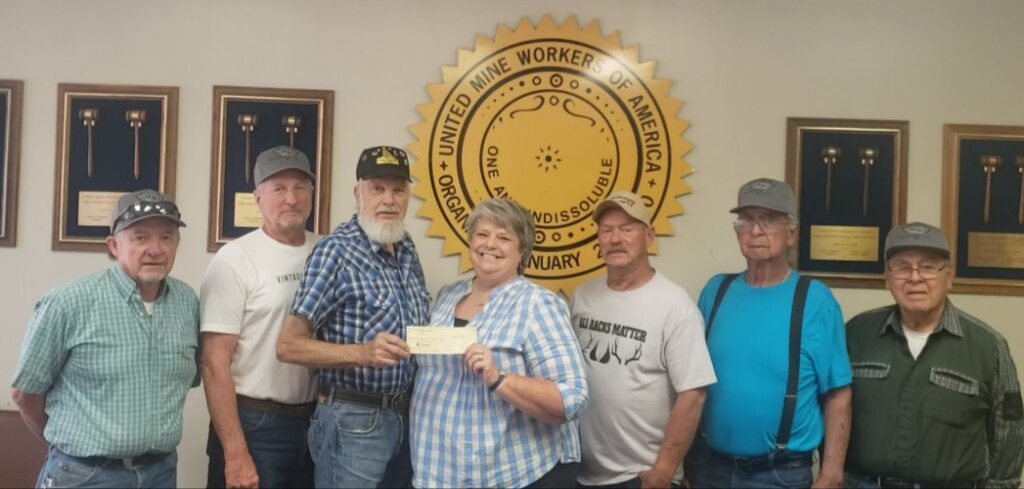 In keeping with their goal to support organizations that assist the local population, the United Mine Workers of America District 22 Local 6363 recently presented a $500 check to the United Way of Eastern Utah.
Established in 1931, UMWA Local 6363 is one of the oldest locals in the district. During its more than 90 years of service, the organization has a long philanthropic history.
"We just try to pick up to help where needed and we try to keep our donations local," said Vince Christiansen, president of the local board.
According to UWEU Executive Director Pam Boyd, the donation will fund local programs such as Soles2Souls and Live.Love.Local. Soles2Souls provides free shoes to school-age children, working from the premise that it is difficult for a student to concentrate on school work if he or she is distracted by ill-fitting or worn-out shoes. Live.Love.Local provides fuel cards to local residents who have been diagnosed with cancer and must travel out of the community for treatment. Applications and additional program information can be found online at www.uweu.org.
"We are so grateful to community groups such as the UMWA for their support as we work on our focus areas of health, education, and financial stability," said Boyd. "This is a real-life example of our mission to improve lives by mobilizing the caring power of communities."
Writer: Scottie Draper