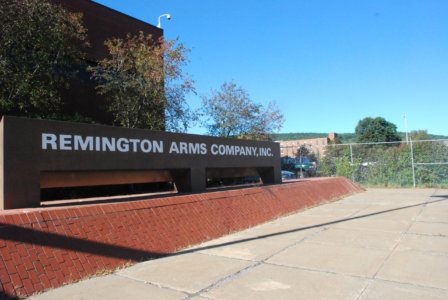 The New York State Assembly in early June passed legislation that would make it more difficult for firearms manufacturers to operate in the state by making it easier for them to be sued if it can be shown that their products were used illegally.
"Like everyone else, the UMWA is concerned about the rising use of firearms in the commission of crimes in the United States," President Roberts said.
"Hundreds are killed or wounded each year, and we agree that action must be taken to stop it but punishing the makers of firearms used by individual people to commit crimes is the same thing as punishing carmakers for fatalities or injuries caused by a drunk driver. It makes no sense and punishes the wrong people."
In a letter to the leaders of the New York Assembly, Roberts wrote:
"As you may know, 600 members of UMWA Local 717 in Ilion, NY were laid off by Remington Arms on October 26, 2020. The workers lost benefits, as well as the ability to provide for their family in the middle of the COVID-19 pandemic.
"The workers have just recently begun being called back to work. We fear if S. 1048-A/676-A should pass, that it could prevent Remington Arms from operating in the State of New York.
"The potential loss of these jobs due to COVID-19 have a devastating impact on the workers in these factories, their families and their communities who have done nothing wrong, but instead go to work each day to provide for their families."
As of the date this article was written, the legislation had been sent to the Governor for his signature. He is expected to sign it.