More than 1,400 members of the Communications Workers of America in Ashburn, VA and throughout West Virginia went on strike March 4 at Frontier Communications after they were unable to reach an agreement on a fair contract.
Frontier has refused to ensure employment security and because of recent job cuts, CWA members worry about their future with the company. Frontier has gone so far as to import out-of-state scabs to take the CWA union members' jobs during the strike.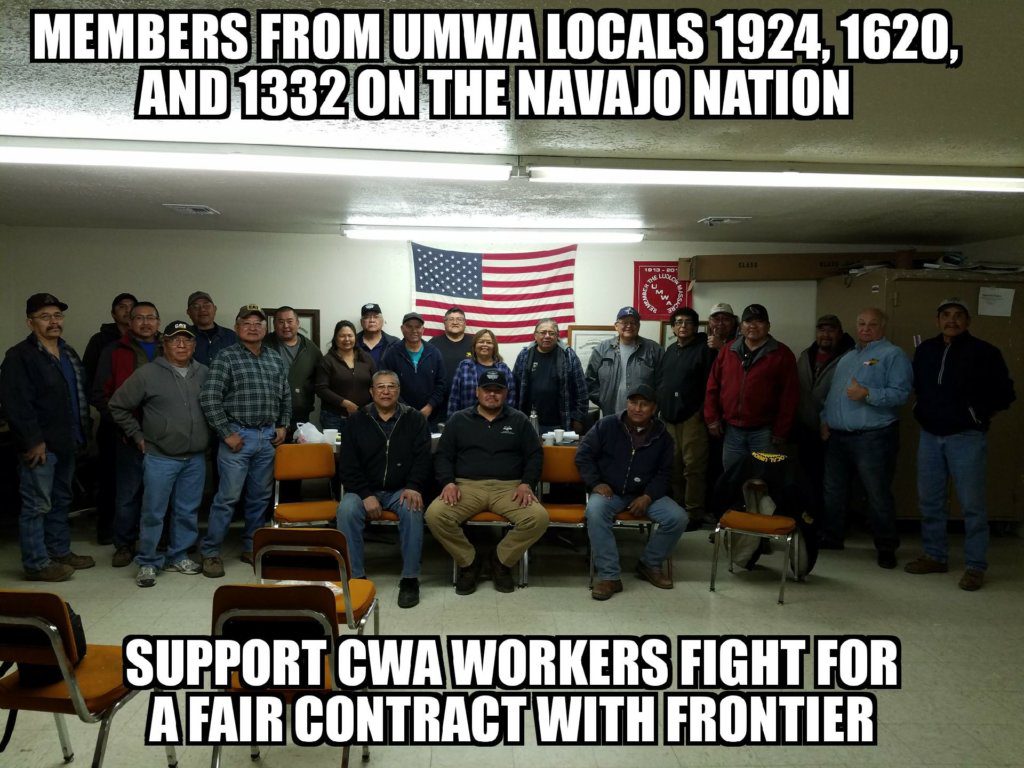 The UMWA stands by our CWA brothers and sisters and supports their fight to win what they deserve. Solidarity forever!