Source: Union Plus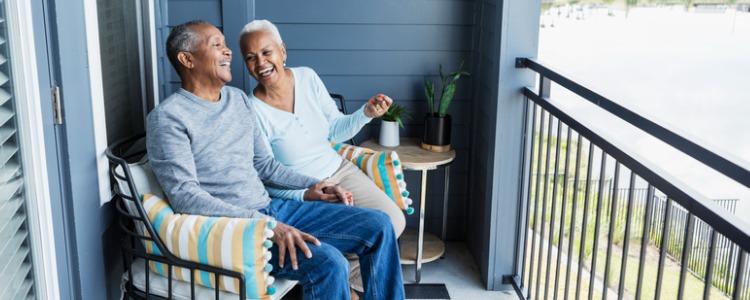 Four reasons to rethink your mortgage
Needs change from time to time and for different reasons. As a homeowner, you want to be sure your home financing continues to meet your evolving needs and goals.
Now may be a good time to rethink your mortgage and consider whether refinancing is right for you.
Refinancing may allow you to:
Lower your monthly mortgage payment
You may be able to take advantage of the current rate environment and lower the interest rate on your mortgage. If you get a lower interest rate, your monthly payment may go down. You can also lower your monthly payment by refinancing to a longer-term loan. While both of these options will lower your monthly payment and free up some cash each month that can be used to meet other financial goals, you may pay more interest over the life of the loan.
Access funds for other important uses
With a cash-out refinance, you may be able to tap into your home's equity to help fund home improvement projects, pay off high-interest loans or credit cards, or cover other large expenses. If you have enough equity in your home, this could be an alternative to other financing options with higher interest rates.
Pay off your mortgage faster
If you want to pay off your loan sooner, you can shorten your loan term. While it's likely you'll pay less interest over the life of your loan, your monthly payment may go up.
Get a predictable rate and payment
Switch from an adjustable-rate to a fixed-rate mortgage and enjoy payments and rates that don't change over time.
Be sure to talk to your lender about your specific situation and goals. Also, consider these tips:
Check your credit score before you apply
Your credit history and credit score are key factors in determining your interest rate and the amount you may be able to borrow.
Understand the costs of refinancing
You'll have to pay closing, origination, and other loan fees.
Keep in mind that you're starting over
Refinancing replaces your existing loan with a new one. If your new loan has the same term as your original mortgage, you may end up paying more interest over the long run.
Your special benefit – a $300 My Mortgage GiftSM award
Verified members of eligible labor unions and their qualifying family members who refinance a home with Wells Fargo and mention their eligibility will receive a $300 My Mortgage Gift award after closing.1 (A $500 value when purchasing a new home.)
Personalized support
When you're ready to take the next step, a Wells Fargo Home Mortgage consultant can answer your questions, discuss your situation, and explain the various mortgage options available. You'll have the information and support you need to decide if refinancing is right for you.