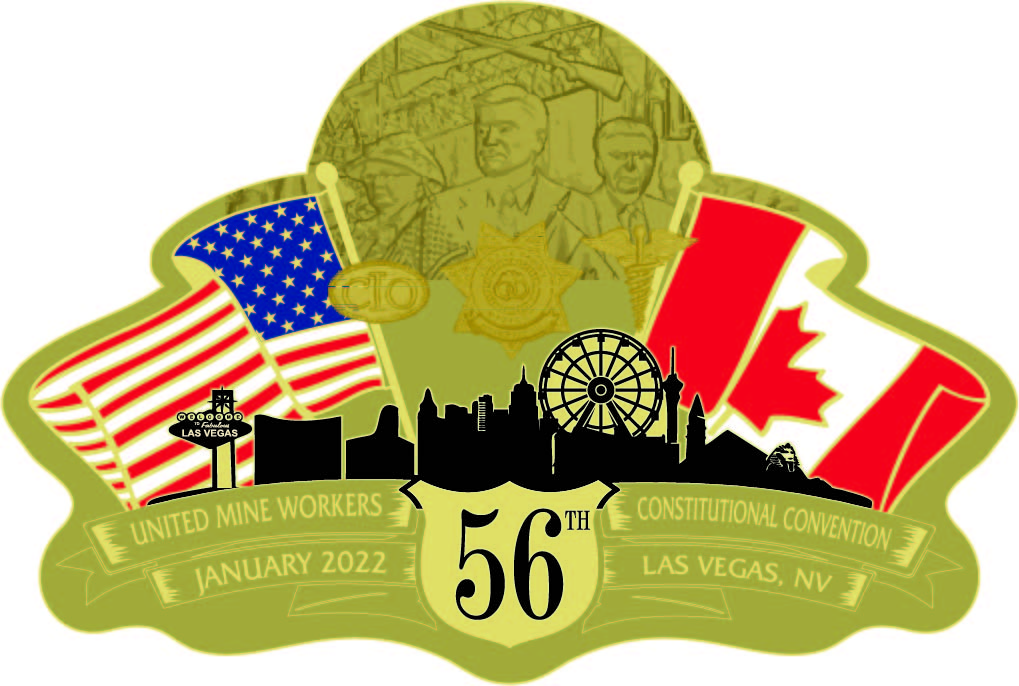 The UMWA has always believed that the health and safety of the delegates and guests who attend our convention is the number one priority.
In the past few months, there has been a rapid rise in recorded numbers of COVID-19 infections. A considerable number of our elected Delegates, who are already suffering from respiratory conditions from working in coal mines the majority of their lives, make up a portion of the population that has been deemed by experts as being the most vulnerable to the COVID-19 infection.
Therefore, the President Roberts has come to the conclusion that moving forward with an "in-person" Convention in January 2022 is far too dangerous at this time. The UMWA released a statement, "We are hereby postponing the Convention to a later date." This decision was not taken lightly.
The UMWA is currently in negotiations with The Mirage to hold the Convention in June of 2022.
Delegates elected under the 2020 cycle will remain the Delegates to the UMWA's 56th Consecutive Constitutional Convention.
In addition, Delegates who opted not to attend the January 2022 Convention because of concerns of COVID-19 are eligible to attend the Convention in June 2022.
If your flights were booked through our Union travel agent (Metropolitan Travel) then they have already been canceled.
Once our new Convention dates are set, your flight(s) will be rescheduled and you will receive a call from Metropolitan to confirm your new flight information.
Please do not contact the airline directly unless you made your own arrangements and did not go through Metropolitan Travel.
However, if you did in fact make your own reservations, or reservations for your spouse/guest, directly through the Airline, please contact them and they will allow you to reschedule your flight, or credit you cost of the flight, for up to twelve months from the date you originally booked the flight.
Please be advised, if you booked your flights directly through the airlines, you MUST cancel or change your original flights PRIOR to the original departure or the amounts paid would be lost.
If you have any additional questions, regarding your flight arrangements, please contact Brandie Cross at 703-291-2440 or email her at convention20@umwa.org.
We will continue to closely monitor the rapid spread of COVID-19 and will communicate with you at a later date.