Source: MetroNews
CHARLESTON, W.Va. — Jim Bowen was a legend, a friend and a mentor to those who knew him. The former president of the West Virginia AFL-CIO stood up for the state's working class until he neared his final days.
"His whole entire life was not about himself. It was about other people," United Mine Workers of America President Cecil Roberts told MetroNews.
Roberts was among West Virginia's organized labor community to join together Sunday afternoon in a Celebration of Life ceremony to honor Bowen at the Four Points Sheraton in downtown Charleston.
Bowen died Sept. 26 in Florida at the age of 87.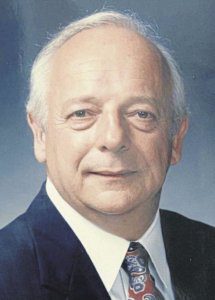 Roberts said Bowen made a difference by turning bad jobs into good jobs while sticking up for West Virginia's coal miners.
"He turned unsafe jobs into safe jobs, unhealthy jobs into healthy jobs," he said. "He just loved being with coal miners. Our fight was his fight."
Bowen served as WV AFL-CIO president from 1997-2004. During those years he was a fixture at the state Capitol and lobbied on behalf of labor issues. His most notable fight during those years involved the 2003 battle to reform the state's beleaguered Workers Compensation program.
Roberts said Bowen would attend every UMWA convention after he retired.
"I've lost somebody that always spoke highly of me, defended me and lifted me up with his words and actions and those kinds of people are difficult to find in your life," Roberts said.
Bowen was also a longtime leader and member of the United Steelworkers of America. He became best known as part of the negotiating team during the Steelworkers' labor dispute with Ravenswood Aluminum in the early 1990s. The nearly two-year dispute was a watershed moment of organized labor in the state and Bowen was one of the union's negotiators who helped forge an agreement which ended the dispute.
State Senator Mike Caputo (D-Marion) serves as the vice president of the West Virginia AFL-CIO and as a longtime UMWA representative. Caputo considered Bowen a close friend.
"He always used to say I have a special interest and that's people. That was Jim. I learned and grew from him. We became best friends, played cards together and went to dinner together," Caputo said.
Caputo lead Sunday's ceremony, at Bowen's request.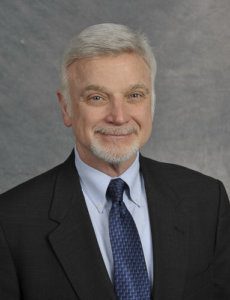 "I was honored when his widow told me that he left in his wishes that I emcee his Celebration of Life. I hope I can get through that okay," Caputo told MetroNews at the beginning of the event. "I'm just honored to have known him."
U.S. Senator Joe Manchin (D-W.Va.) also stopped by Sunday to show his support and said Bowen always contacted him to make sure West Virginia's working class was top of mind on Capitol Hill.
"Jim was for everybody. Jim would call me and say 'Joe, can you help this person or help that person?' It was always helping somebody," Manchin said. "Jim was not only a mentor. Jim was a good man."