Source: Charleson News-Gazette
March 11, 2021
With nearly 9,000 doses administered since December, Cabin Creek Health Systems has applied an old approach to COVID-19 vaccinations: Whenever possible, meet people where they already are.
On Thursday, that meant hosting a clinic at the Salvation Army location on Tennessee Avenue, in Charleston.
Large vaccination clinics held by Cabin Creek, the Kanawha-Charleston Health Department and other community health organizations, coupled with various other vaccination efforts, have led to almost 17% of Kanawha County residents being fully vaccinated. Another 23% have received at least one vaccine dose, according to the state.
At Cabin Creek, though, these efforts have looked a bit different.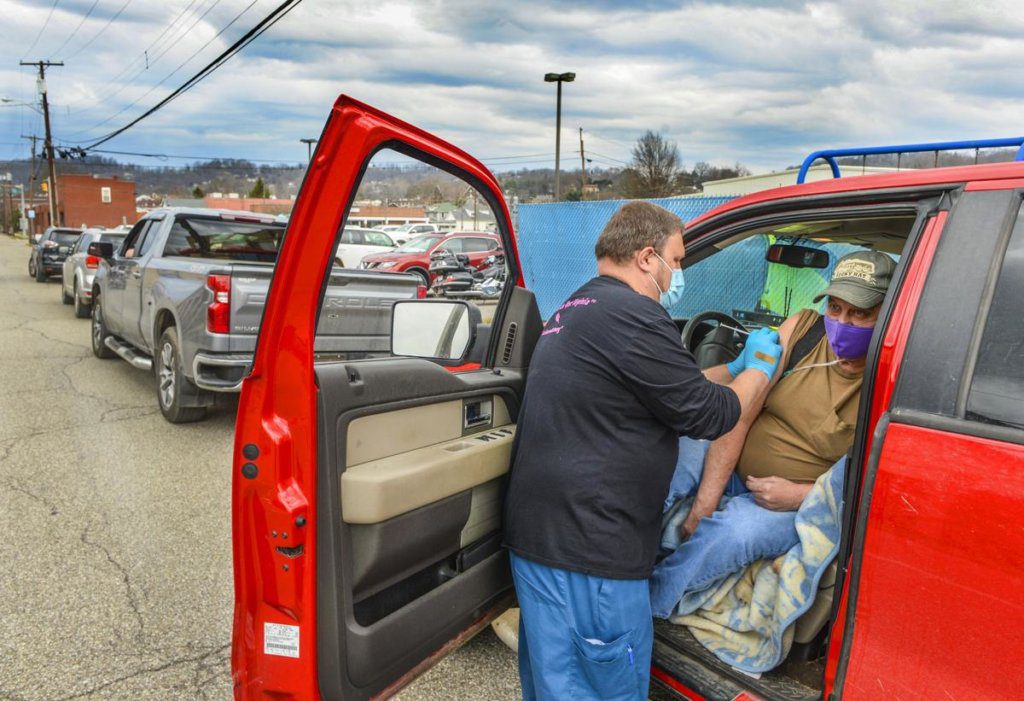 The clinic, which is designated as a federally qualified health center, receives no monetary reimbursements for its vaccination efforts. All costs associated with setting up and running the vaccination events are paid for through the clinic's existing finances. Likewise, the physicians administering the vaccines aren't being paid, either.
Amber Crist, the chief operations officer at Cabin Creek, said though there was a mechanism early on for federally qualified clinics to receive reimbursements through insurance companies for the vaccines, Cabin Creek opted out. Clinic leadership decided not to collect any insurance information from those they were vaccinating.
"We want this to be as seamless as possible, and we didn't believe collecting insurance lined up with that," Crist said. "This process should be easy. We don't want people to have to work to get the vaccine."
The newest COVID-19 relief bill, signed into law Thursday by President Joe Biden, includes funding for community health clinics — like Cabin Creek — to hold vaccination drives.
"This is work we need to be doing, and we're going to do it no matter what," Dr. Jessica McCulley, chief medical officer at Cabin Creek, said. "When we're talking global preventative health, the sickest among us make us all sick.
Crist said being as accessible as possible extends beyond eliminating billing and insurance. For Cabin Creek, which operates six community clinics across Kanawha County, that means having a presence and building trust among community members wherever they are.
"We learned some time ago that health care cannot be confined to four walls," Crist said. "Our goal has always been to meet people where they are, and with [COVID-19] especially, we've learned the value of that.
"That's why when we first learned we were being allocated [vaccines], the first thing we thought was, 'We've got to go mobile.'"
This approach, Crist said, comes with various advantages. By focusing on less-centralized locations, Crist said physicians are often able to treat or connect with patients who are potentially more likely to fall through the cracks.
Cabin Creek isn't the only organization trying to extend its outreach. Its efforts are coupled with those of the health department and other clinics, all of which are working together to cover as much of Kanawha County — the most populous county in the state — as possible.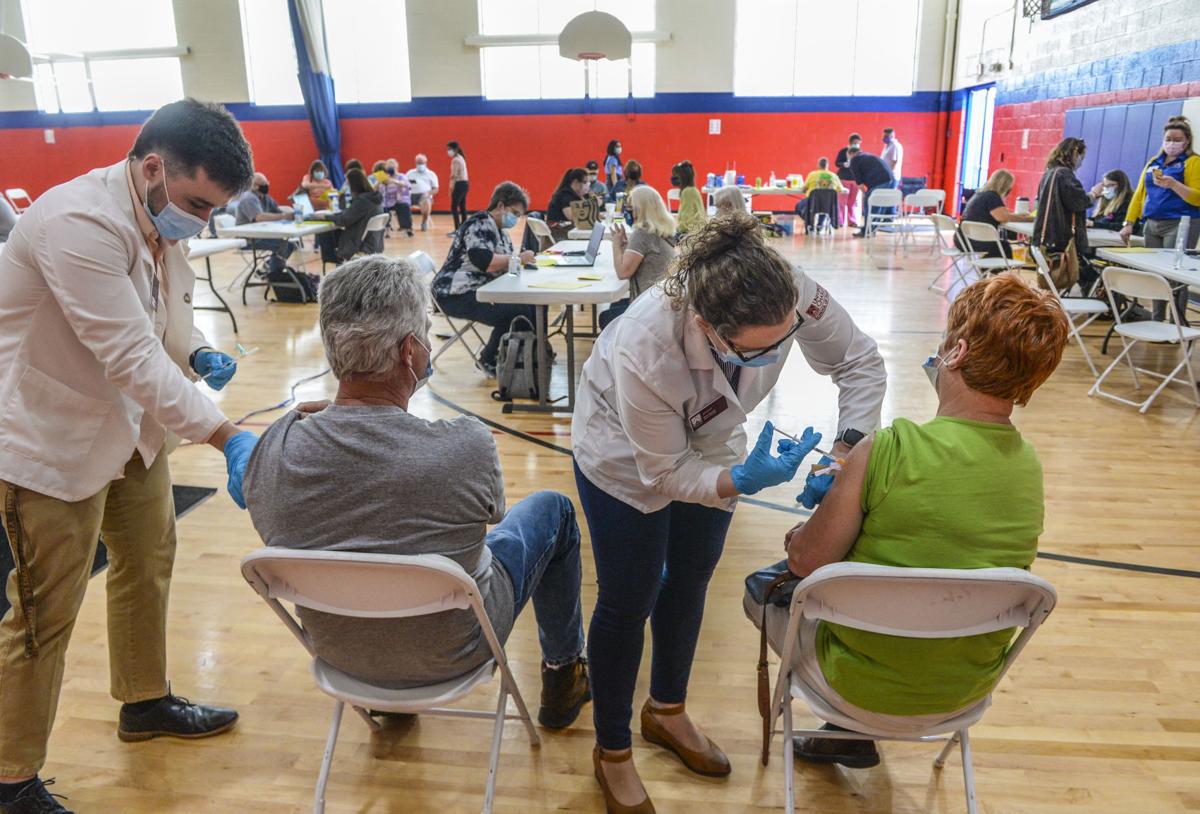 "It would be impossible for any one group, whoever they are, to do this work alone," Crist said. "We all complement each other, this isn't a competition. This is public health."
Cabin Creek has continued to rely on its own scheduling system for vaccine appointments. Crist said the clinic started its list the day vaccinations were announced for the public.
By maintaining its own list, the clinic was able to identify and prioritize high-risk patients.
"We were getting calls every minute, so I said, 'Take down their names, we're starting a list,'" Crist said. "We haven't had to use Everbridge [the state's online scheduling system] yet. We have no shortage of people waiting."
McCulley said operating during the pandemic has helped those at Cabin Creek come away with lessons that may help inform their practices moving forward.
"We've learned we are nothing if not flexible, and if we're too rigid, we break," McCulley said. "We must continue to bend and mold to meet whatever the community needs."
Written by Caity Coyne Staff writer
Reach Caity Coyne at caity.coyne@wvgazettemail.com, 304-348-7939 or follow