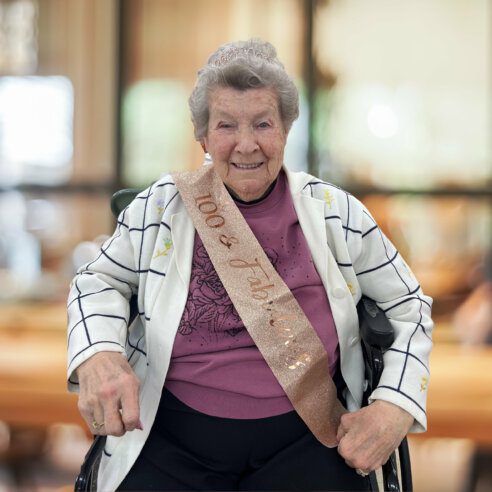 Wilma Maggio
This month's UMWA Associate Membership Spotlight shines on a remarkable centenarian, Wilma Maggio. At 100 years young, Wilma's unwavering commitment to the United Mine Workers of America is nothing short of inspiring. "I realize what the union does for me, and I believe that if the union supports someone or something, then it is for the right reason… to help the membership," Wilma said.
Wilma's connection to the UMWA is deeply rooted in her family's history. Her late husband, Carl Maggio, spent over six decades working tirelessly in mines throughout Colorado and Utah and was a staunch supporter of the UMWA. Together, they understood the power of unity in the fight for workers' rights.
"We are so thrilled to have people like Sister Maggio as a part of this great union. We are strong because of individuals like her," shares District 22 Vice President Mike Dalpiaz. Wilma's resilience and dedication to the UMWA serve as a reminder of the importance of solidarity in the ongoing battle for fair labor practices, making her an enduring symbol of strength and unity within the union's ranks.