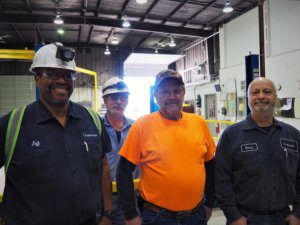 The Members of UMWA Local Union 425 working at Carmeuse Lime and Stone take great pride in their ability to mine the natural resources that help build our Nation's infrastructure. The more than 95 classified employees at the Maysville, KY facility have been members of the UMWA since they first voted to join the Union on April 25, 2008. "Since we voted to join the UMWA, Carmeuse has changed substantially for the better," said Local Union President Keith Shoemaker. "Having a Union contract makes a huge difference.
We have greater job security, a grievance procedure and a Health and Safety Committee. The company treats the workers with a lot more respect. We have been through a great deal to get where we are, and we just can't take it for granted." Brother Shoemaker began working at Carmeuse right out of high school as a general inside laborer. At the time he didn't think his mining job would be a long term career. In fact, Keith didn't think he would last six weeks on the job.
Today, after more than 37 years with the company, he is a heavy equipment operator and doesn't plan on changing careers anytime soon. The mine and plant produce quicklime and chemical grade limestone, most often used to make steel and for water treatment. They also produce crushed limestone for use in asphalt and ready mix concrete.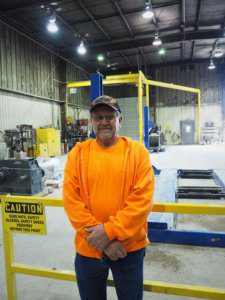 Local Union Vice President Dennis Newman has worked at the Maysville operation for 35 years, the last fifteen years as a mechanic. He said one of the most important aspects of being part of the Union is the ability to enforce safety on the job. "This can be a very dangerous profession," Newman said. "And you need to make sure management is following the proper safety procedures. Being part of the Union allows people like me to stand up to those who are trying to bend the rules. It's up to us to look out for everyone's safety at the operation."
"The Members of Local Union 425 are really a dedicated and hard working group of people. On February 27, 2017 the Membership ratified a new three year collective bargaining agreement at the operation," said International District 17 Vice President Gary Trout. "The materials they produce are used every day in homes across the country and are essential for building and improving the Nation's infrastructure. We are so proud of these individuals and are happy they are Members of UMWA District 17."
The Local holds its meetings on the last Tuesday of the month at 5:30 p.m. at the Orangeburg Fire Department in Tollesboro, KY. Every Member who attends the meeting has their name entered into a raffle to win a prize. The Local is also planning to purchase UMWA hats for the Membership to thank them for their active support and solidarity during contract negotiations. "These are just a couple of ways we try to motivate the Members to stay active and engaged in the Local," said President Shoemaker. "We are also planning a cookout this summer to celebrate our contract ratification. It's a time for us to get together and enjoy each other's company. Most of the time we only see each other at the plant or when we have Union business to take care of, so we don't really get a chance to talk about other things. The cookout will allow us to do that."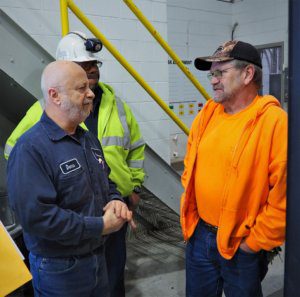 Local Union 425 Member Jeff Stewart has worked at Carmeuse for sixteen years. He serves on both the Hazard Detection Committee and the Grievance Committee at the facility. Brother Stewart is a first generation Union Member and is very proud to be a Member of the UMWA. "I didn't grow up in a Union family," said Brother Stewart. "My father worked in a non-Union factory, so it was something I wasn't really familiar with. I just know that I didn't like seeing management treat people unfairly, so when the UMWA started an organizing drive here, I didn't hesitate to sign a card."
"The UMWA is blessed with an extremely diversified and dedicated Membership," stated President Roberts. "The Members of Local Union 425 represent a sector of the metal/nonmetal mining industry that plays such an important role in all our lives. The natural resources they mine and process are used to make steel for construction,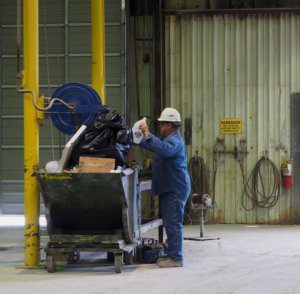 aggregate for roads and can even be used to soften the water we use in our homes.
Sometimes when we think about the work that people do we fail to recognize how it affects us every day. This may be especially true when you look at large industrial operations like a limestone quarry, but it's clear these Members provide a service we can't live without. The UMWA is fortunate to have these Members in its ranks."