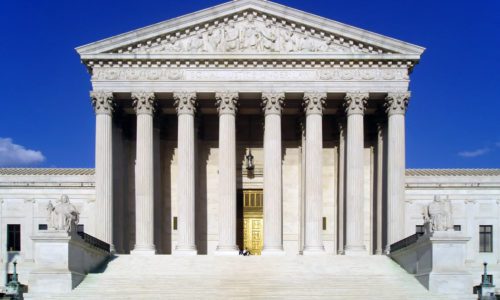 The U.S. Supreme Court issued a stay of implementation of the Environmental Protection Agency's Clean Power Plan (CPP) on February 9, 2016. "We are pleased that the Supreme Court stayed the implementation of this misguided rule," stated President Roberts.  "While some may wonder why the Court took this unprecedented action, I would suggest they look at the harm that the EPA's MACT standards inflicted on coal miners and their communities before it could be overturned on appeal by the Court.  There needs to be some sense of reasonableness with the issuance of these Rules.  The Agency seems to be throwing everything they can against the wall just to see what sticks.  It has become ridiculous."
The UMWA has been actively fighting against the CPP since it was originally proposed, including holding rallies in Pittsburgh and at EPA headquarters in Washington, D.C. to protest the rule. Union leaders and rank-and-file members testified against the rule in hearings held around the country last summer.
The EPA originally proposed the CPP with the goal of reducing carbon emissions by 23 percent below 2005 levels by 2030. The final Rule increased the reduction levels required under CPP to 32 percent.
While the Supreme Court stay is in effect, the first round of legal action against the CPP will take place in the U.S. Court of Appeals for the District of Columbia this fall. The UMWA is part of a group of organizations that have sued to overturn the CPP. A decision is expected before the end of the year, which will almost certainly be appealed to the Supreme Court for a final ruling.
To read the full article, contact the Journal Department (journal@umwa.org or 703-291-2405) and subscribe to the United Mine Workers Journal.