Since the beginning of our Union in 1890, the UMWA was built on the fundamental philosophy that every person should have the opportunity to belong to a union, regardless of race, color, religion, national origin or gender.  Those basics still hold true today as we move forward to a prosperous future.
At the UMWA's 56th Consecutive Constitutional Convention in June, 2022, we laid out a plan to Protect, Grow and Celebrate! We have and continue to protect our members' jobs and our retirees' pensions and health care, which is to be celebrated. Now our focus must be growing our union. That means we must organize, and we must do it now.
"Workers are organizing all across the United States and Canada," said President Roberts.  "Starbucks, Amazon, college students and more are standing up and saying, "We want to join a union."  The United Mine Workers needs to have a part in that.  To survive in the long term, we must grow our membership."
"Collective bargaining is how working people gain a voice in the workplace," said Secretary-Treasurer Sanson.  "In case all of the multibillion dollar corporations have yet to take notice, workers are demanding union representation, but that does not mean organizing has become any easier."
"Aggressive campaigns and anti-union lobbying have stopped workers' rights to organize in many places," Sanson said.  "But workers continue to fight back. The UMWA is joining that fight.
"We will use our resources to educate workers who want a voice in the workplace and who want to organize with the UMWA," Roberts said. "Every worker has the right to join a union, whether you are a miner, a manufacturing worker, as public employee, a warehouse worker or a barista."
"We already have an extremely diversified membership that includes miners, health care workers, corrections officers, EMT's and more.  We need to capitalize on our diversity to continue the growth of our union," Roberts said.
On April 18, 2023, an organizing training class was held at the District 17 office in Charleston, West Virginia.  The training was based on the AFL-CIO's instrumental organizing software, Action Builder.  This follows on the heels of several training sessions that were held in 2022 in Alabama. Even during the 23-month strike against Warrior Met Coal, the union knew it had to be just as focused on organizing new members.
Changes in the energy marketplace, overly-aggressive government regulations and decisions by electric utility companies about future power generation have radically altered the coal industry and the jobs that are available in it. "Rank and file coal miners have become scarcer than ever in the United States.  There are fewer hourly coal miners working in the country today than at any time since the federal government began keeping statistics more than a century ago," said President Roberts.
"For every single direct coal job that has been lost, four other jobs have disappeared, meaning a quarter of a million jobs have already been lost throughout the coalfields. We are going to continue working to organize coal miners, but we must also look outside of the coal industry to grow our membership for a sustainable future," Roberts said. "That is the charge the delegates to the convention last year gave us, and that is what we are going to do."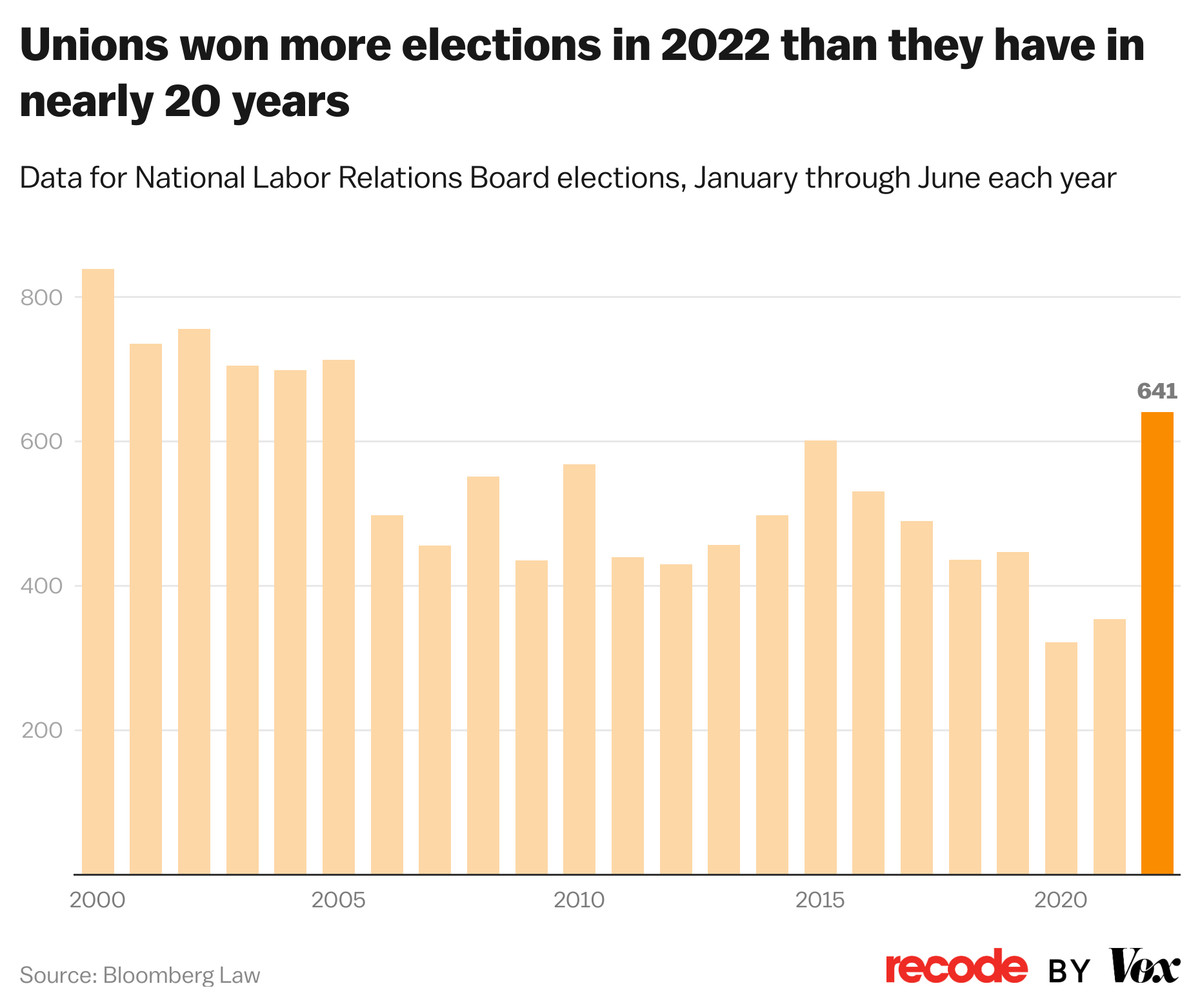 Members Speak on the Importance of Organizing
Local Union 1638 member Zach Stevey has been working in the state of West Virginia for nearly a year helping to organize state employees into UMWA Local Union 154.  The local consists of workers from the Department of Natural Resources, the Office of Mine Health, Safety and Training, the Department of Highways, the Department of Environmental Protection, the Division of Forestry, and the Department of Motor Vehicles.
Local Union 154 held a meeting on April 27, 2023, to discuss how to grow the membership in their local.  "The time is now to focus on workers who need our help," said Stevey, who served as the Organizing Committee Chairman at the 2022 Convention.  "They don't just build a coal mine every day anymore, so it's time to branch out and see who fits best within our union."
"We want to help workers who want our help and who want to join a union, and the West Virginia employees are just that.  They are eager to build up the membership in their new local, and we will be working with them in the upcoming months to achieve that goal," Stevey said.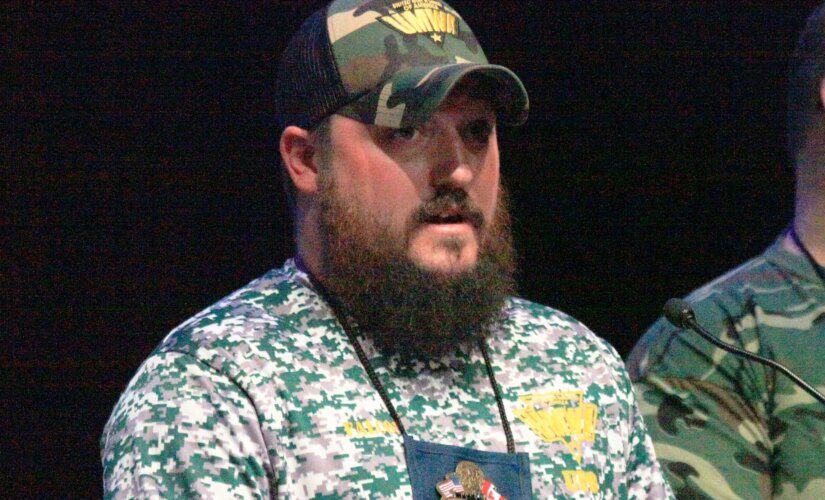 Local Union 1638 member Ryan Sparks, has also spent the better part of a year organizing of West Virginia state employees.  From the northern panhandle, the eastern panhandle to the southern part of the state, rank-and-file organizers have been speaking to state employees and getting new members to sign their authorization cards.
"Expansion is crucial for all unions right now," said Sparks. "This is a time where so many workers want and need a union so we've been trying to stay ahead of the game."
"With our industry under attack like it has been for over a decade now, we need to think about the future of our union and if expansion outside of the coal industry is what it has to be, then we are going to make that happen," Sparks said.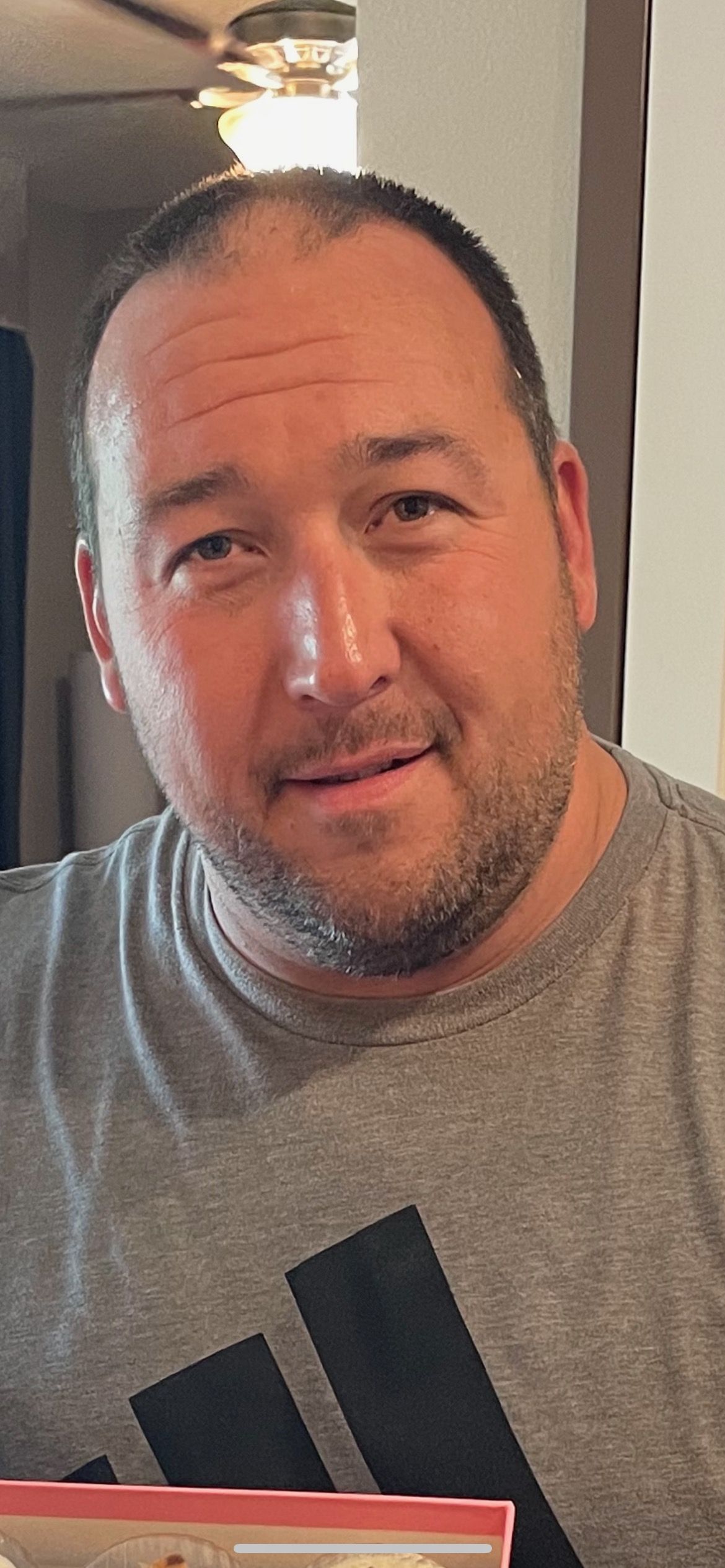 Local Union 154 Financial Secretary Steve Bowles is eager to see the newly developed local expand.  "It has been going really well so far.  I started out as a member of UMWA Local 1582 and was the financial secretary for that local as well," said Bowles.
"Unlike some of our other potential members who are state employees, I have experience as a UMWA member," Bowles said.  "I feel as though I can bring knowledge and express a positive message to anyone who wants to join our local.  We had our first local union meeting last month and we had good participation.  I think we are going to be a good, strong local."
In 2022, more than 16 million workers in the United States were represented by a union; an increase of 200,000 from 2021.  At the same time, the share of workers represented by a union declined from 11.6 percent to 11.3 percent.  How is it possible that unionization levels increased but unionization rates decreased in 2022? More jobs were unionized but nonunion jobs were added at a faster rate.
"I've said this many times before but maybe it needs to be said again to anyone who is willing to listen," said President Roberts.  "Unions take bad jobs and make them into good jobs."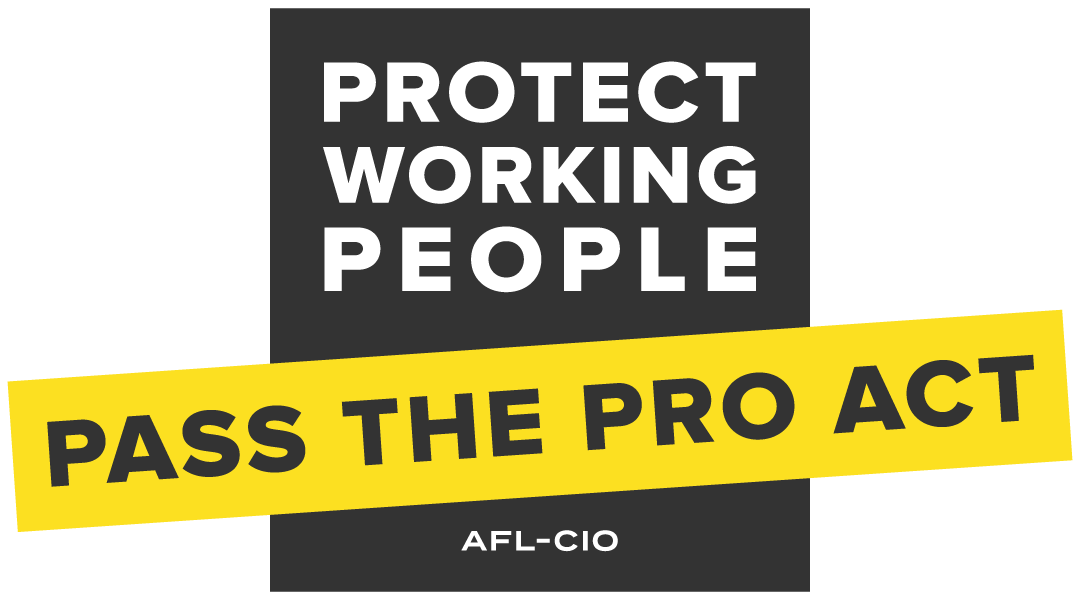 Passing the PRO Act Now!
The right to form a union is one of the most fundamental rights afforded to all workers in the U.S and Canada.  But for decades, unions have been under attack through union-busting tactics and outright illegal acts by large corporations. All workers have paid the price. The Richard L. Trumka Protecting the Right to Organize (PRO) Act would make illegal many of the preposterous acts by employers against their employees who want to join a union, and make the penalties for employers who cross the line much tougher.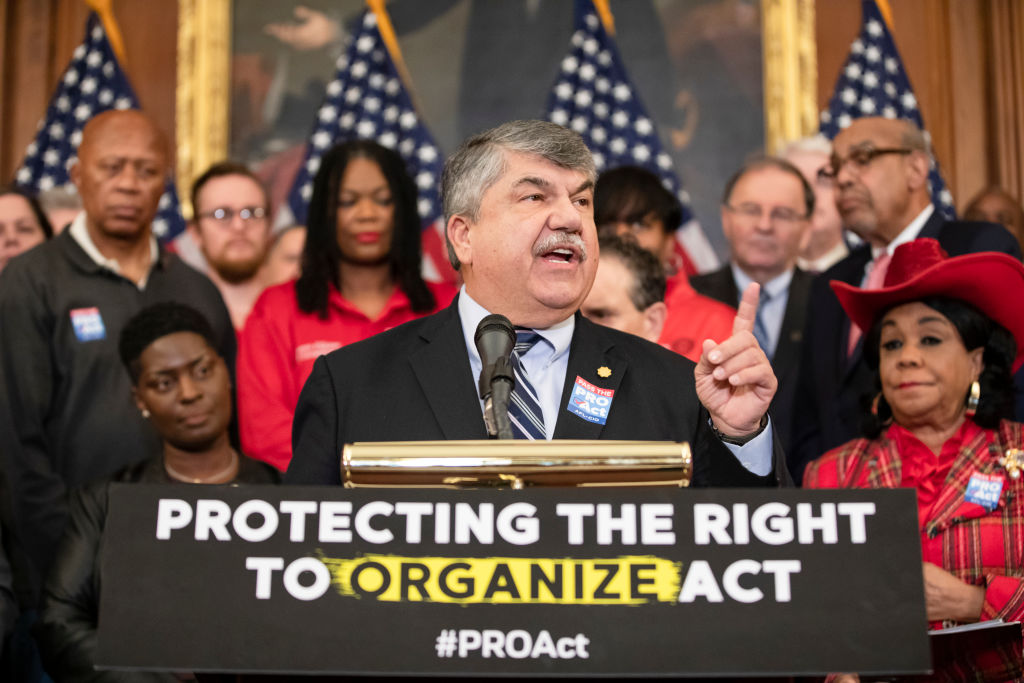 "Congress should listen to what American working families are saying to them.  It is very clear that the number of workers who want to join a union is at the highest level it has been in decades," said President Roberts.
"Passing the PRO Act would hold employers accountable for violating workers' rights, empower workers to exercise their right to organize, as well as secure fair union elections," Roberts said.  "It would also eliminate state right-to-work laws.
"Right-to-work laws are the most misnamed laws on the books," Roberts said. "They have been promoted by a network of billionaires and special interest groups to give more power to corporations at the expense of ordinary workers. In every state where they have recently been put into place, wages have gone down, health care coverage and other benefits have been eroded."
The PRO Act recognizes that employees need the freedom to picket or withhold their labor in order to make their voices heard at the workplace.  It also protects employees' right to strike by preventing employers from hiring permanent replacement workers. In addition, it allows unrepresented employees to engage in collective action or class action lawsuits to enforce basic workplace rights, rather than being forced to arbitrate such claims alone.
"I have said it before, and I will say it again, because that is how important this legislation is.  There has not been any meaningful Labor Law reform passed by Congress since 1935. That was 88 years ago and we are still trying to bring a greater level of fairness into the workplace.  That is just wrong, Roberts said.
"History has proven that when workers come together in solidarity to collectively bargain, they secure higher wages, better benefits and safer working conditions, not just for union workers but for all workers."
"Brothers and sisters, it is time for organized labor and workers across this country to stand up and fight back and elect people to office that believe in the right to join a union. It is time for Congress to act now and pass the PRO Act." – Cecil Roberts

Organizing is the Key to our Future
The words of John L. Lewis ring true, more now than ever: "Let the workers organize.  Let the toilers assemble.  Let their crystallized voice proclaim their injustices and demand their privileges.  Let all thoughtful citizens sustain them, for the future of Labor is the future of America."
At a time when union elections have been the highest in more than 20 years, there is no better time than to meet the demands of American workers.  In the first half of 2022 alone, unions won 641 representation elections.
The UMWA has several organizing efforts underway, including public employees in West Virginia and Pennsylvania, hospital nurses in Southwest Virginia, manufacturing workers in several states, miners in New Mexico and working to reinstate our membership in the Navajo Nation after newly-elected President Buu Nygren agreed to recognize the union and proceed with negotiations.
"Brothers and sisters, let's organize the organized.  That has been our motto since John L. Lewis spoke those famous words," said President Roberts.  "Let's build each other up and expand our membership for the prosperity of our future.  The time is now."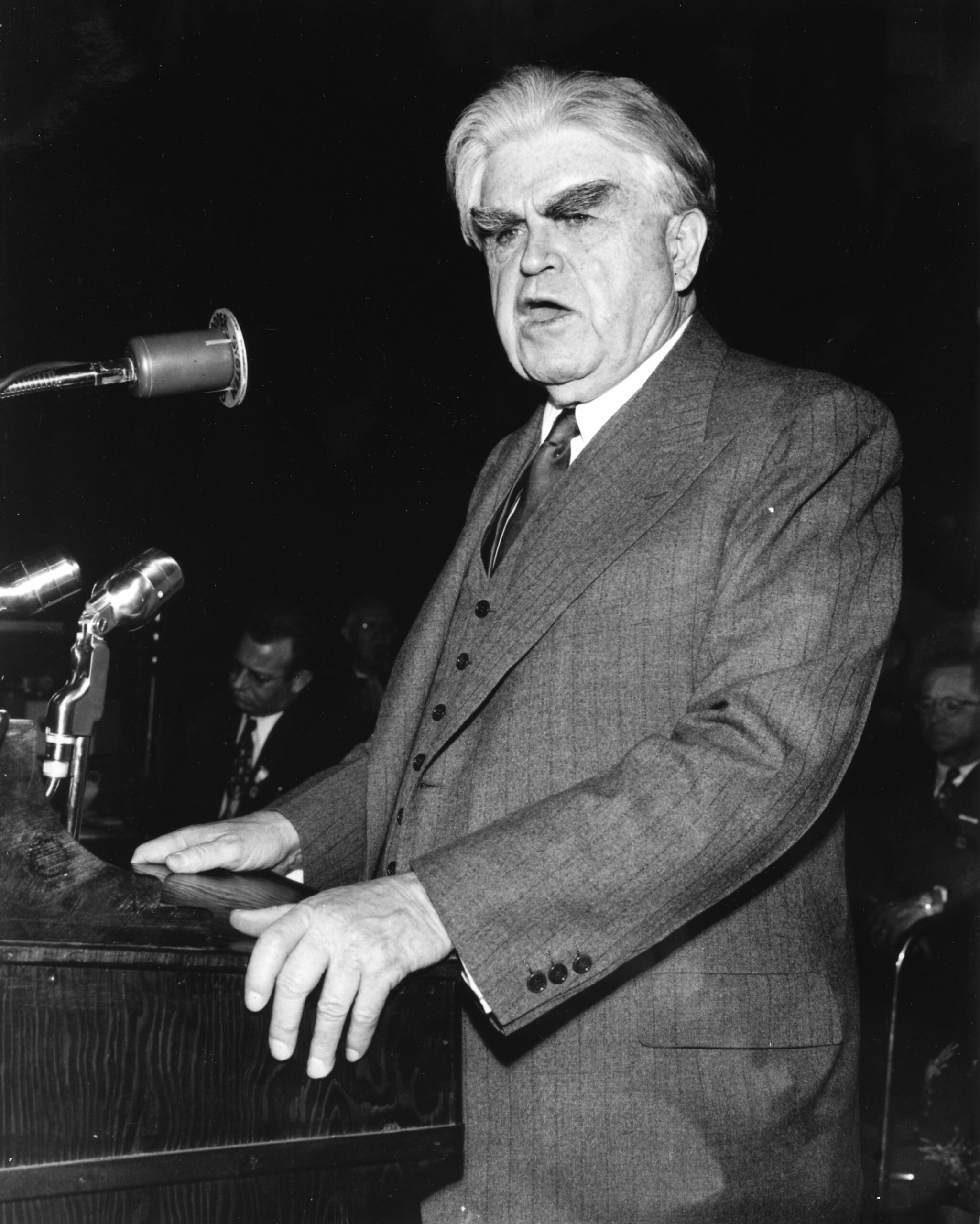 Workers have Spoken!  We Want a Union!
"The labor movement is organized upon a principle that themstrong shall help the weak.  The strength of a strong man is a prideful thing, but the unfortunate thing in life is that strong men do not remain strong.  And it is just as true of unions and labor organizations as is true of men and individuals.  And whereas today the craft unions of this country may be able to stand upon their own feet and like might oaks stand before the gale, defy the lightning, yet the day may come when those organizations will not be able to withstand the lightning and the gale.  Now, prepare yourselves by making a contribution to your less fortunate brethren….Organize the unorganized"    —- John L. Lewis