The UMWA has announced the winners of the 2021-2022 Lorin E. Kerr E. Scholarship. Each of the winners will receive $2,500 this academic year to assist them in meeting their educational goals.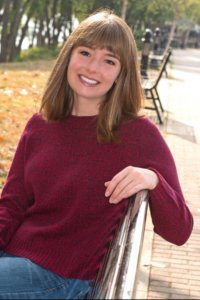 Reagan Smith is the granddaughter of Local Union 9926 member William Stetter. "My grandfather has put in decades of work," said Reagan.
"It is because of the support, hard work, and diligence of retirees like my grandfather, that he and thousands of others will continue to receive the healthcare and pensions that were promised to them."
Reagan is from Lanesville, Indiana, and is a strong supporter of the labor movement. "Within the last year, many have been hit hard due to the pandemic," said Reagan.
"I am thankful that the UMWA continues to make sure its members maintain healthcare coverage without losing benefits."
Reagan is currently attending Purdue University where she is studying pre-pharmacy, along with a certificate in nuclear pharmacy."
This program will take six years to complete," said Reagan. "In addition to school, I have been working as a pharmacy technician and during my senior year of high school, I was able to attend pharmacy technician training and obtain my pharmacy technician certification."
Reagan plans to obtain her Doctorate of Pharmacy with the goal of one day working as a nuclear pharmacist.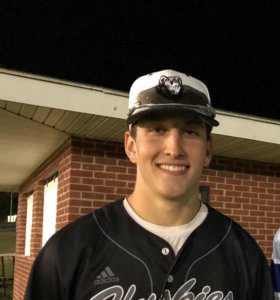 Jace Rinehart is the grandson of Local Union 1702 member Jack Rinehart.
"I was raised in a union home and have been a direct witness to the history of the labor movement," said Jace. Jace is from Mannington, West Virginia, and has an extensive understanding of the labor movement.
"While multiple issues and threats face the membership of organized labor, one of the most urgent would have to begin with on-the-job safety," said Jace. "As the workplace continues to evolve, so does worker safety."
Jace plans to attend the University of South Carolina Upstate and pursue a degree in Exercise Physiology with the goal of becoming a physical therapist. In addition, Jace received a scholarship to play baseball for USC Upstate.
"My true love is baseball, but I know how hard it is to achieve that at the professional level," said Jace. "I'm prioritizing my education alongside baseball to ensure a secure future for myself." By receiving a degree in Exercise Physiology, Jace hopes to remain heavily involved in the field of sports and athletics.