In 1988, the Commonwealth of Pennsylvania passed Act 101, the Municipal Waste, Planning, Recycling, and Waste Reduction Act, requiring all counties to conduct comprehensive waste planning to evaluate waste generation rates, available disposal capacity, recycling opportunities, and more.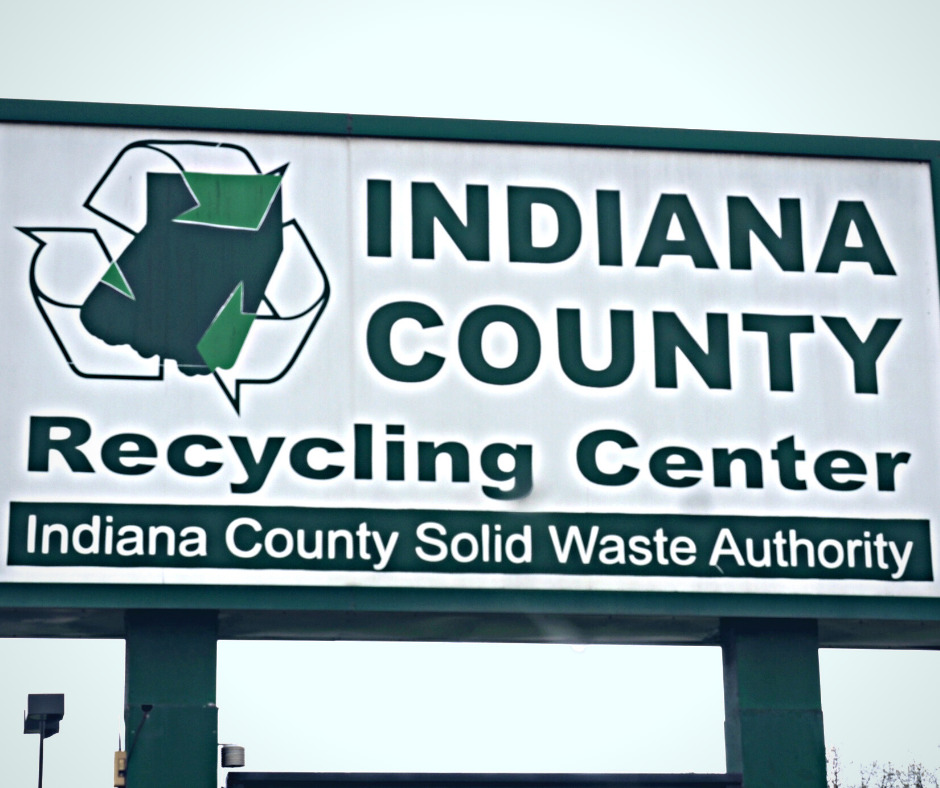 The Solid Waste Authority operates the Indiana County Recycling Center in Homer City, Pennsylvania, where all recyclable materials handled by the county are processed and marketed. UMWA Local Union 1412 has represented workers employed at the recycling center since 1997.
The recycling center provides a 24-hour residential drop-off location for many materials and also offers special recycling collection programs that include scrap tires, lead acid batteries, large metal appliances, and electronic items, just to name a few.
Mike Bowersox, Local Union 1412 member, has been working at the center for 17 years and serves on the Grievance and Safety Committees. "Having been a member since shortly after I started here at the recycling center, I can say I am very proud of all of us who are employed here at the facility," said Bowersox. "There's only seven of us, and we handle recycling needs for about 12,000 households.
"We worked through the difficulties of the COVID-19 pandemic because we were deemed essential employees", said Bowersox. "We all work well together to serve the members of our community. During the pandemic, with all the health and safety risks that were happening during that time, we knew the union always had our backs."
In addition to the day-to-day operations at the Indiana facility, the Solid Waste Authority processes and markets materials collected through Jefferson County's drop-off recycling program. Jefferson County delivers approximately 250 additional tons of materials per year to the recycling center for processing and marketing. In addition, smaller quantities of materials are brought to the recycling center from Armstrong and Westmoreland Counties.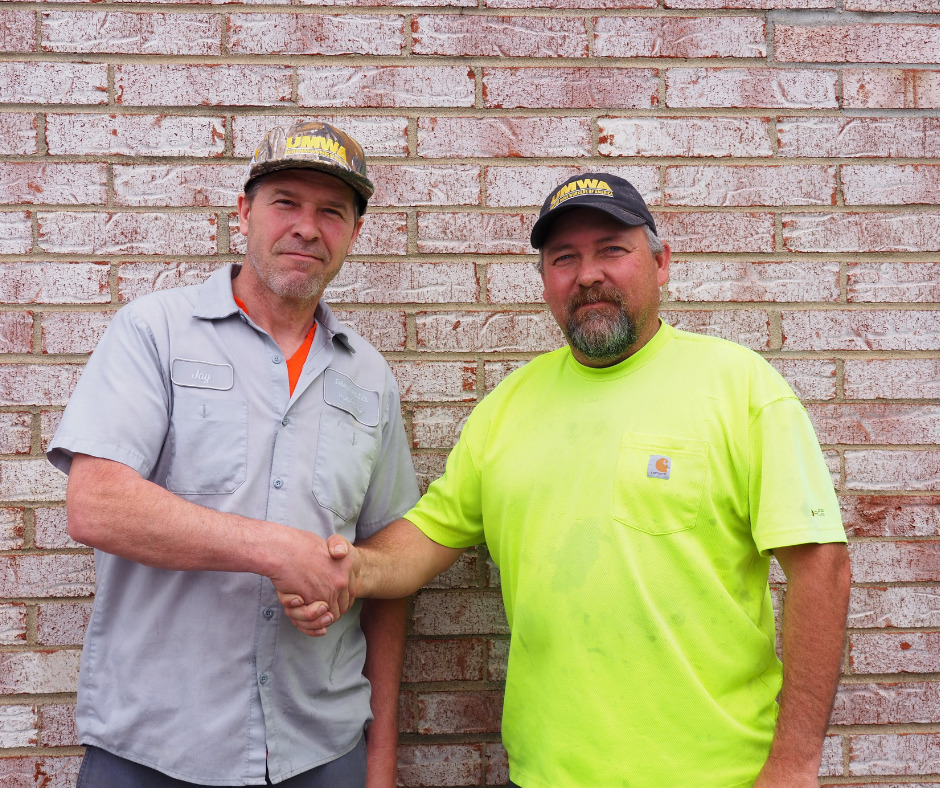 "The members of Local Union 1412 are second to none," said District 2 Vice President Chuck Knisell. "If you can imagine seven individuals accomplishing what they do on a daily basis, it's quite something. Our members perform a vital service that helps the community, and indeed the surrounding, rural communities as well", said Knisell.
"They do an outstanding job, and we are proud of the work they do. Most importantly, I'm glad we can call them members of the United Mine Workers of America."
Jay Doyle, member of Local Union 1412, began working at the recycling center in May 2009. "I have made some great friendships since I've been here", said Doyle. "It's a great feeling knowing that you are doing what I would say is community service work," said Doyle. "I think if you asked anyone in the community, they would say we do a great job with the recycling center and are happy to have the type of facility we offer."
Indiana County recently began to revise and update the county's Municipal Waste Management Plan. The planning effort will develop new projections of the types and quantities of waste likely to be generated in the county over the next decade. It will evaluate recycling programs and opportunities, and it will solicit for landfill disposal capacity sufficient to manage county wastes during the ten-year planning period.
"The services that our members of Local Union 1412 provide to the community on a day-to-day basis are extremely important," said President Roberts. "Their efforts are essential and vital to everyone. If you think about the thousands of tons of materials that are processed through the facility each year, it is an amazing accomplishment.
"Our members at the recycling center are doing a great job at providing an important service to the community, and we should all be very appreciative of their hard work and dedication."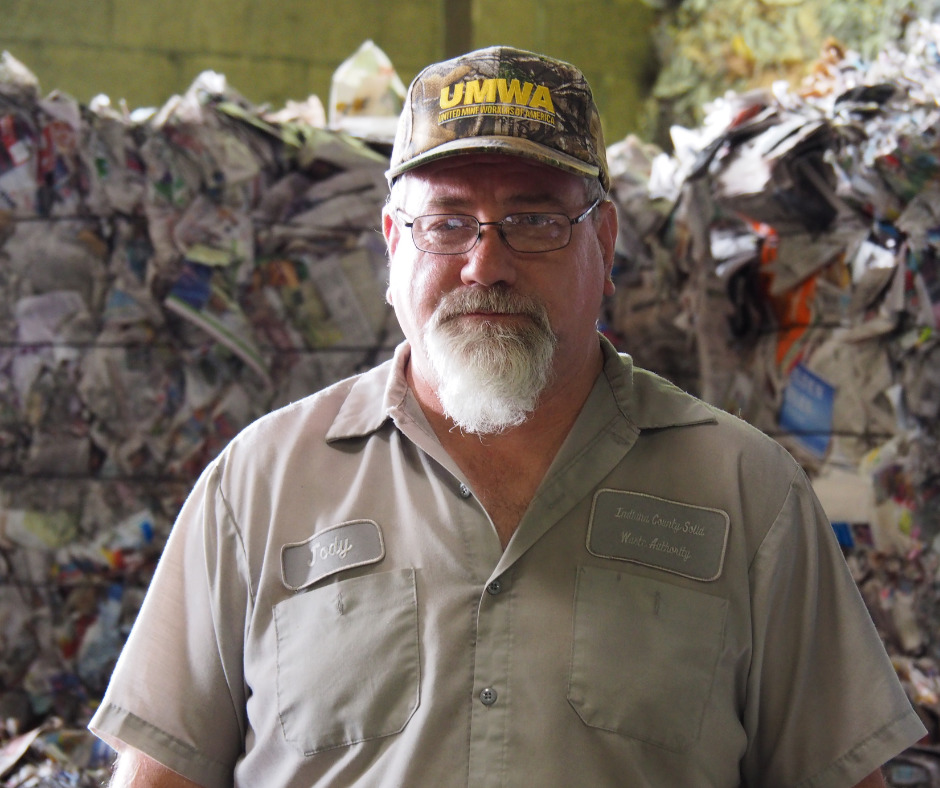 The 24-hour residential dropoff location stays extremely busy, especially on the weekends. Sometimes residents are lined up to the main highway that sits in front of the facility to drop off their items to be recycled. The facility handles cardboard, plastic bottles, magazines, glass bottles, newspapers, aluminum cans, and much more.
The recycling center offers tours of the facility, free of charge, to residents, schools, civic organizations, and other interested parties. "The members of Local Union 1412 work diligently and efficiently for the communities in which they provide services," said Region 1 Director Mike Payton. "They make a difference in people's lives every day and make their community a safer place to live because of the services they offer."