Become a UMWA Activist!
Workers are struggling all across the world to fight for safe working conditions, fair wages, and decent benefits.
It is important for all union brothers and sisters to come together in solidarity. United We Stand!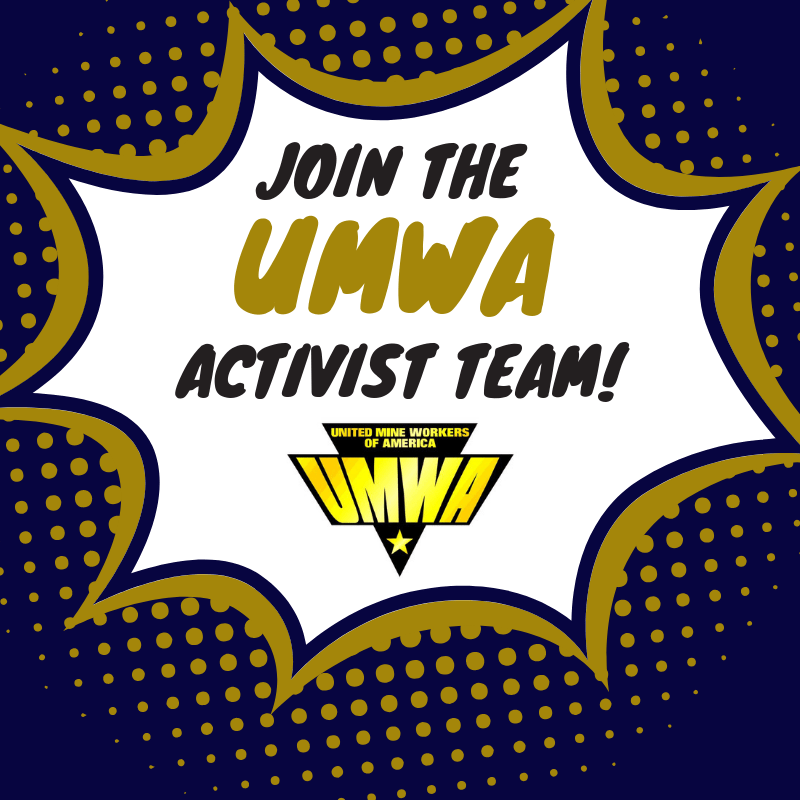 By signing up below you will be added to the UMWA Activist Team where you will receive the most up-to-date information
about  our Legislation, COMPAC and other important UMWA information. We just need a little more information from you!