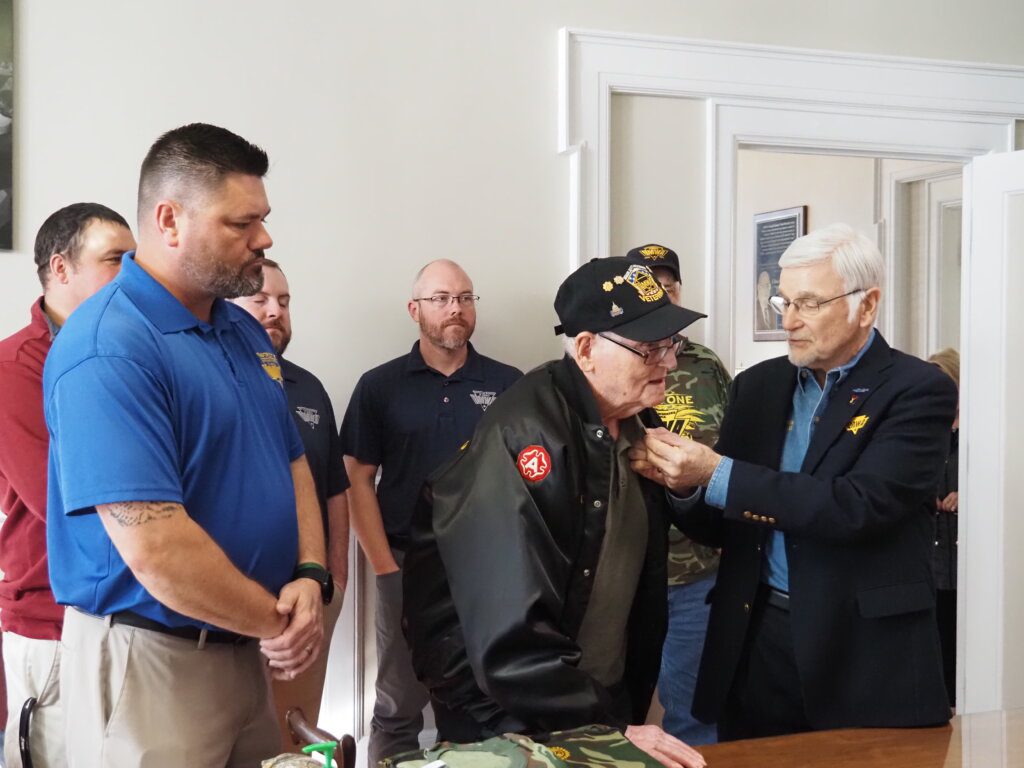 On Thursday, March 30, 2023, Brother Charles Bird, from Clay County, West Virginia, was presented with his 80-year pin from UMWA International President Cecil E. Roberts.
Brother Bird started working in the mines when he was only 18 years old, starting in 1943. "I don't understand why these young miners don't join the Union and pay their dues," Bird said. "We're just like a bunch of brothers."
"It was an honor to present Brother Bird with his 80-year pin," UMWA International President Cecil E. Roberts said.
"Brother Bird not only dedicated his life to supplying energy for this nation but is also a World War II veteran. I am truly humbled to have the chance to know this great man."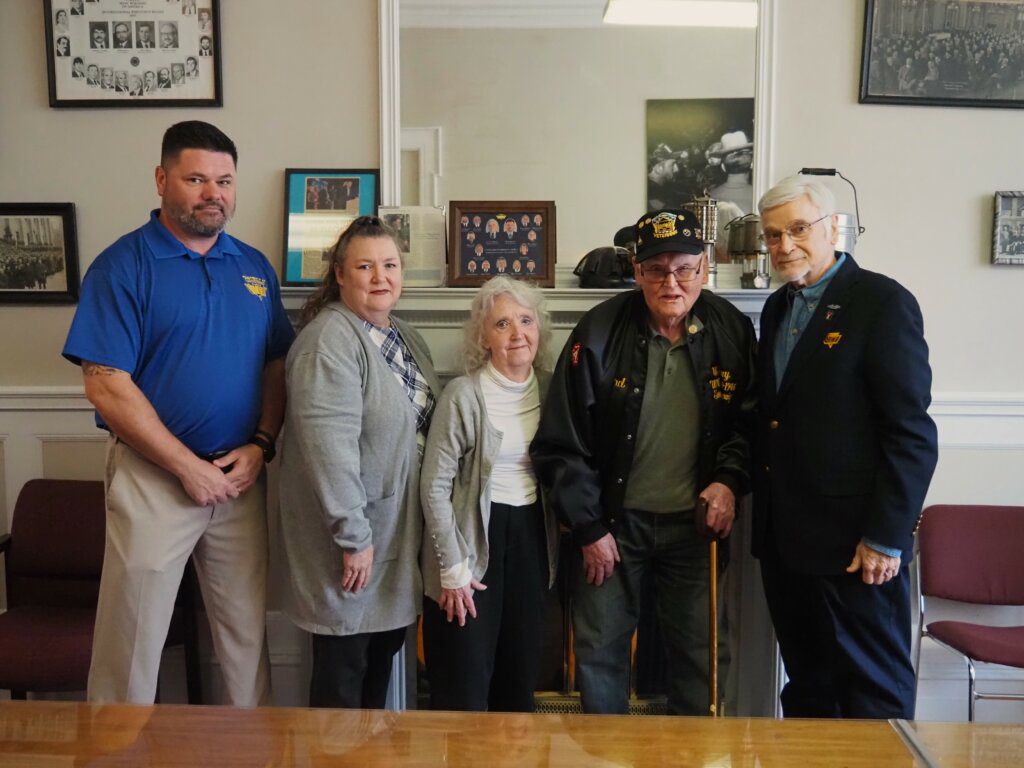 District 17 Vice President Brian Lacy also attended this monumental occasion.
Membership pins are presented to UMWA members, by their District Offices, who have been dedicated members of the United Mine Workers for at least 20 years. Honoraries are also featured in the bi-monthly UMW Journal. To receive a membership form, fill out the Membership Application Form and provide it to your District Office. Click here to find your District Office.