UMWA Local Union 9462 Members, Serving the Community
Williamson Memorial Hospital was established in Williamson, West Virginia in 1918 to provide health care service to the residents of Mingo County. The County, like most other rural coalfield communities from the turn of the last century through the 1950's, lacked adequate facilities to care for its citizens. The founding of the Hospital on "the Hill" has been a blessing to area residents and continues to live up to its mission statement to ensure the "delivery of compassionate health care to improve the quality of life to the community we serve."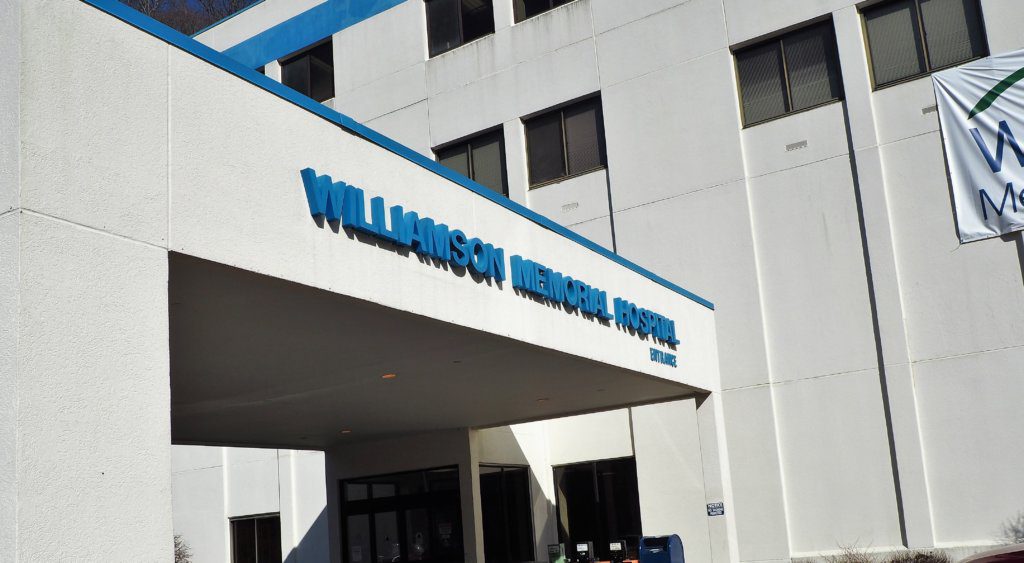 Providing these life-sustaining and life-saving services require a dedicated and committed staff. This physically demanding and often emotionally draining work falls to the devoted Members of UMWA Local Union 9462. These sixty Members make up every facet of the hospital staff, including Licensed Practical Nurses (LPN's), Housekeepers, Dietary Aids and Maintenance Technicians.
"We offer a wide variety of services here, so our membership is very diverse," said Local Union President Susan Blackburn. "Caring for each patient is the main concern. Whether the Member is a LPN or dietary aid, the main focus is making sure the patient is treated like family. I have been the Local President since we ratified our first contract over 23 years ago, and I have come to know and appreciate every one of our Members. They are an amazing group of people whose overriding concern is the comfort and care of the patients."
It's all about Helping Friends and Neighbors
"Caring for the sick and injured in society is a noble calling that requires very special people. The ability to offer comfort and support can be difficult in the best circumstances, but the long hours and difficult conditions that exist in many community hospitals can be extremely challenging," said President Roberts. "We all need to remember, that at facilities like Williamson, our Members are providing services to rural communities where they live. Most of the patients that arrive at the Hospital are friends, neighbors and family. This reality increases the physical and emotional stress that is already inherent in every health care facility. Mingo County is particularly fortunate to have such skilled and caring people working in their community, and the UMWA is a better organization because they are Members of the Union."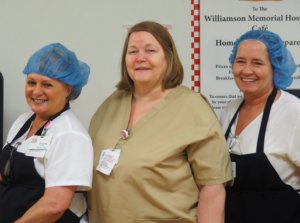 In recent years, the hospital and employees have been recognized by the Joint Commission – the nation's leading health care standards-setting and accrediting organization – for exemplary performance in providing patient treatment for Pneumonia, Surgical Care and Immunizations. They are one of about 1,000 hospitals nationwide to receive such a distinction. The Joint Commission also recognized the facility for following the strict guidelines and standards to effectively manage and meet the unique and specialized needs of the patients. Williamson received this prestigious Commission's Seal of Approval after specially trained investigators assessed the Hospital's overall practices and determined they met the necessary standards for compliance.
"The fact that Williamson Memorial received this recognition isn't a surprise to anyone who knows the people who work at the hospital," stated International District 17 Vice President Gary Trout. "They are truly remarkable individuals. Every single Member of Local Union 9462 goes to work every day knowing that they make a difference in the lives of each patient. They take that responsibility very seriously, and the impact of their efforts is felt throughout the entire community. They are very much the heart and soul of Mingo County."
We have some of the Best Members in the Union
Gladys Baker works in housekeeping and has been a UMWA Member for more than 20 years. "It's important to understand the value of the Union," said Gladys. "There are many situations that occur in the workplace that can adversely affect an employee. Without the Union in those situations, the individual may not be able to defend themselves or have their side of the story told. That's why using all the tools provided in a Union contract, like the grievance procedure, is so important. We are lucky to be part of the UMWA."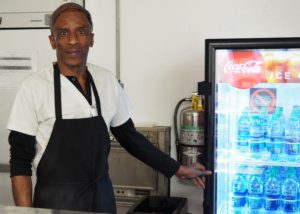 Brenda Miller, a dietary aid at Williamson, has worked at the facility for four years and believes the job security provided in her Union contract is extremely important. "I know that when I come to work every day, I can focus on my job taking care of the patients," said Brenda. "There are a lot of issues that can come up on a given day that you don't expect. I need to be able to adjust to these changing situations and get the job done for each patient. I don't have to worry about being disciplined or losing my job for some unjust reason. It's just one of the many protections Union Membership guarantees."
The Local is preparing to Negotiate a Successor Agreement in 2018
The Officers and Members of Local 9462 are preparing to negotiate a new Collective Bargaining Agreement with the Hospital in the coming year, but they are not overly concerned about the prospects. "We do not have any major concerns about the upcoming negotiations," said President Blackburn. "We've been around long enough to understand the process. We hold our monthly Membership meetings in the Hospital lunch room to give everyone a chance to attend and voice their opinion and learn what the Membership needs in the next Contract. We have always been able to work together to negotiate and ratify the Contract."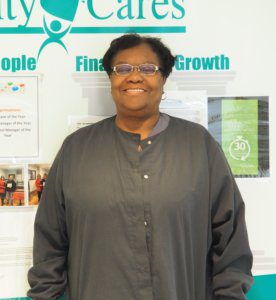 "The members of Local Union 9462 are really an impressive group of people," said Secretary-Treasurer Allen. "They are the kind of Members who founded this Union. They have an incredible sense of community and caring for their neighbors and friends. They also understand the role the Union plays in their lives and how their participation is vital to the Union."