The Great Anthracite Coal Strike
The Great Anthracite Coal Strike, the first major strike the young UMWA had ever taken on, began on May 12, 1902. At that time almost all coal in the United States that was mined was anthracite coal, ideal for industrial use and heating homes all across the nation. After months of attempting to even get a meeting with mine owners, miners struck for better wages, a shorter work week, and union recognition.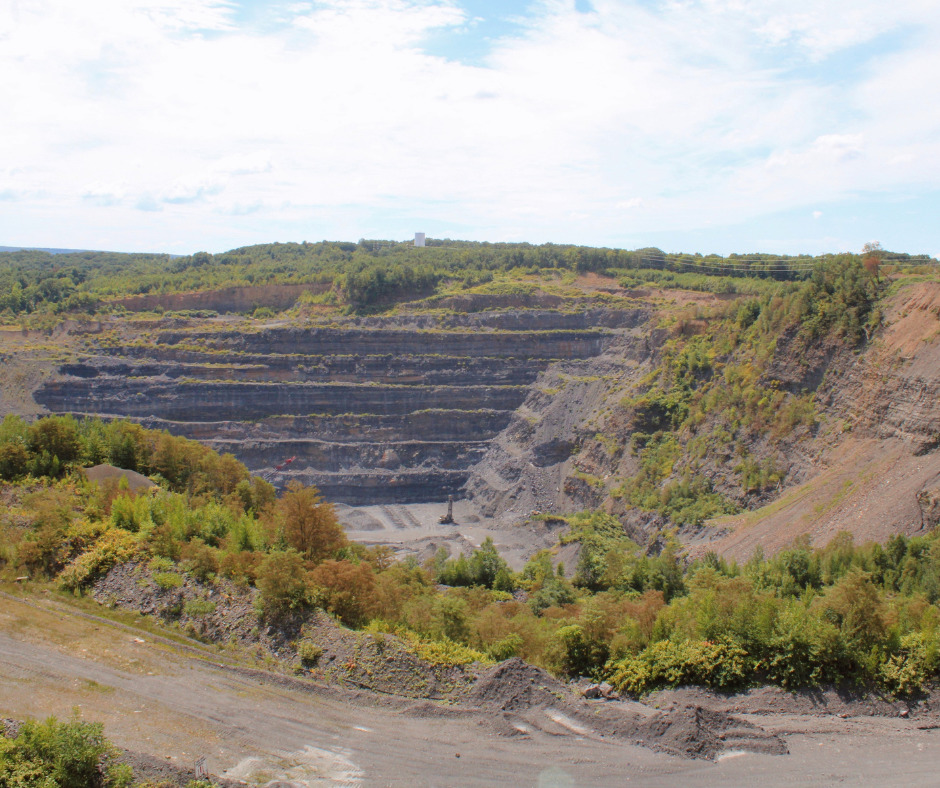 The impact on the national economy was immediate. Coal prices doubled as production dropped. As the winter months were approaching, negotiations between the coal operators and miners proved ineffective. President Theodore Roosevelt feared that a coal shortage would result in hardship for Americans who needed heat during the winter months.
Henry Cabot Lodge, a senior Republican and close friend of the president, warned the president of the potentially disastrous, political consequences if the anthracite strike dragged into November when elections were to be held. Heeding the advice of Lodge, Roosevelt worked behind the scenes to gather information and propose ways to settle the strike. On October 3, 1902, he met with the mine-owning railroad presidents and union leaders.
UMWA President John Mitchell outlined the union's position while railroad leaders asserted the impossibility of compromise. The meeting ended without a resolution to the crisis, but Roosevelt refused to let things end there and formed a commission to investigate the strike and make recommendations for how to end it.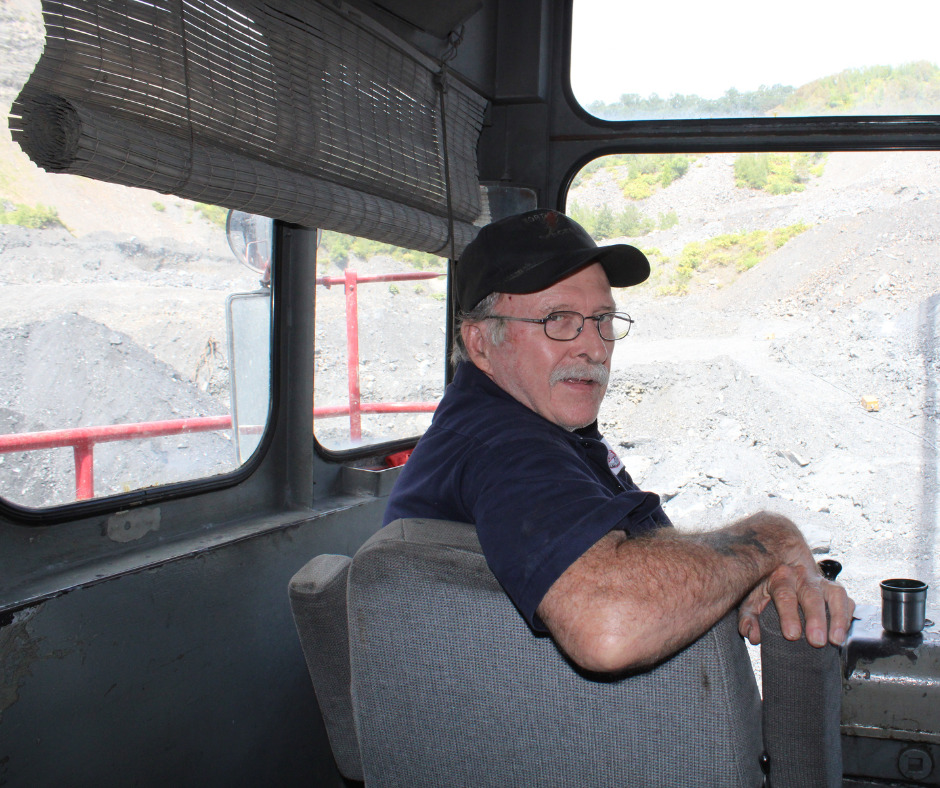 Secretary of War Elihu Root and banker J.P. Morgan convinced the railroad leaders to abide by the findings of the commission. The union also accepted the commission and on October 20th, voted to end the anthracite strike. The commission recommended in March of 1903 to increase miners' pay by ten percent, reducing the work day from ten to nine hours and several other concessions.
The strike was a success for UMWA miners in the anthracite region. "Much of what happened in 1902 has repeated itself throughout the history of the United Mine Workers," said Secretary-Treasurer Sanson.
"If we look at what's happening with our strike in Alabama today, it mirrors our history," Sanson continued. "Just like the greedy railroad operators during the anthracite strike, there are the wealthy coal companies like Warrior Met who are making billions of dollars off of the backs of miners who are just trying to make a living wage to support their families."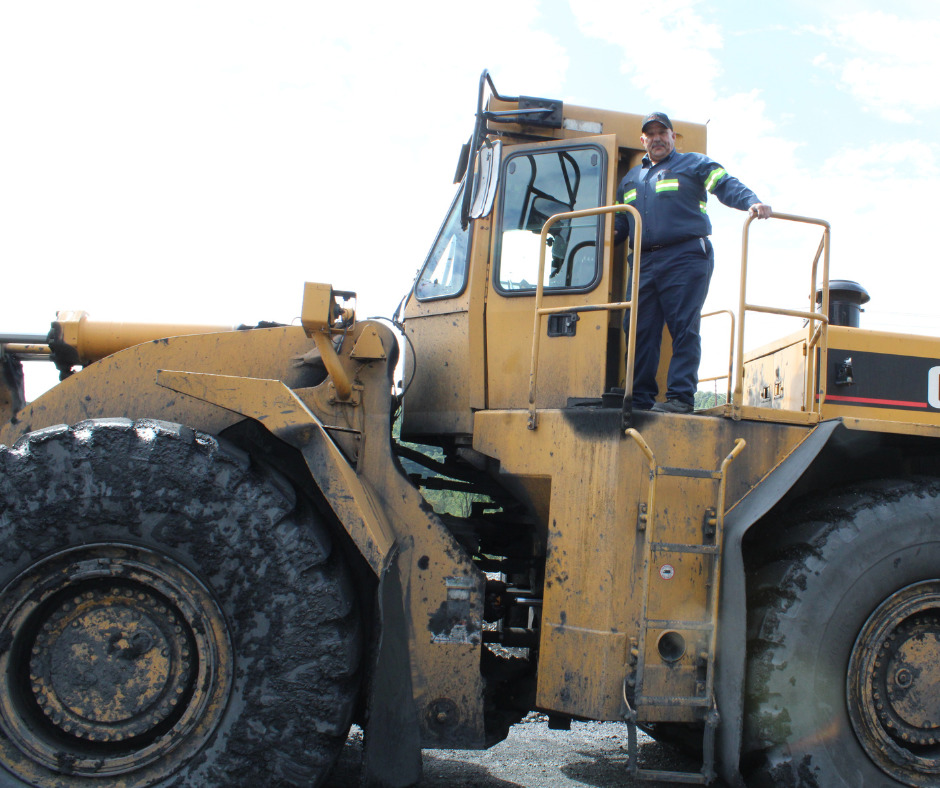 Jeddo Coal Company
"When we talk about the anthracite region of Pennsylvania, we are talking about history that goes back for well over a century," said President Roberts. "This region is one of the cradles of our union. It was UMWA country then, it is UMWA country now, and we intend to do everything in our power to make sure it stays UMWA country," Roberts continued. "We have third and fourth-generation UMWA members working at facilities like Jeddo, Blaschak, and Reading," Roberts said.
"Although the coal industry has declined in the past decade, rural parts of Appalachia, like the anthracite, still have the ability and resources to mine coal for many years to come, and our membership will still be there to do it." Local Union 803 member Mike Starrick has worked for the Jeddo Coal Company for 11 years. "I work the morning shifts here at Jeddo as a controller/operator," Starrick said.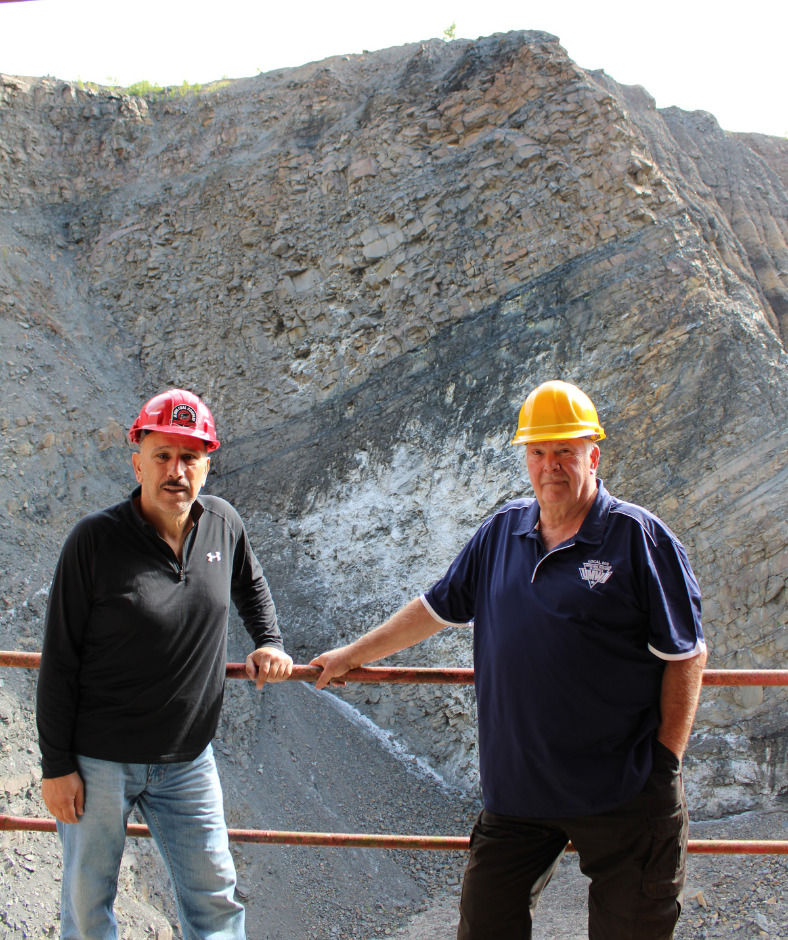 "I run the breaker from start-up to shut down. I enjoy my job, enjoy my fellow union brothers here, and I'm proud to say I am a member of the UMWA." Financial Secretary Dave Formica has been with the company for 41 years. In addition to his duties as Financial Secretary, Brother Dave serves on the Mine Safety Committee. "My job here at Jeddo is operating a Caterpillar 992 wheel loader, which is an 814-horsepower loader," Dave said.
"Basically, in layman's terms, the coal I load feeds to the prep plant." Local Union 803 President Danny Dixon is an operator of the Marion 8700 dragline. "I've been with Jeddo for 40 years now," said Dixon. "The machinery I operate was built in 1964 and has been out of commission for a couple of years now. We are supposed to get it restarted and up and running again in the near future, and we are really looking forward to that."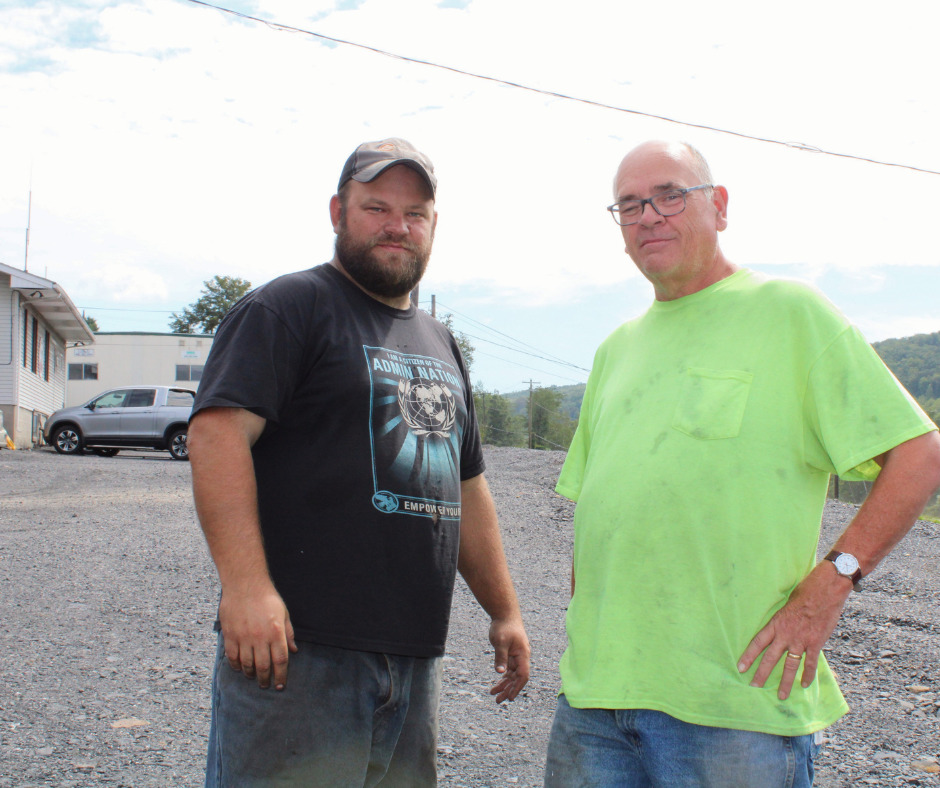 The operation of the machinery is no small task. These types of equipment cost millions of dollars. The 8700 dragline was at one time the largest in the world, having an 85-cubic yard bucket. The 992-wheel loader has a cubic-yard bucket anywhere from 15 to 32 yards.
"Our members working at Jeddo are very good at what they do," said Region I Director Mike Payton. "The skill and knowledge they have attained over their many years of experience to operate the machinery is no easy, simple task. And they are proud members of our union, carrying on the tradition of generations."
Blaschak Coal
Local Union 2587 member Rich Menchey has been a UMWA member since 1977, spent 25 years with Reading Anthracite Coal just a few miles away, and the rest of that time has been with Blaschak Coal. "You name it, and I've probably done it," Menchey said. "I worked the shovel crew and have been a truck driver, a maintenance mechanic and currently I'm a loader operator here at Blaschak."
Brother Menchey has been union his entire working career. "I've never worked non-union, and for that, I consider myself lucky," Menchey said.
"I know I can always count on my union for anything, and that's what being in a union is all about; security, peace of mind, and knowing that someone always has your back." Local 2587 and 10-year UMWA member Ryan Ramsey works at the mine in Centralia, Pennsylvania, and is a welder for the company. "I went to school to become a welder and got my state and federal certifications," said Ramsey.
"I worked non-union before I became a member of the UMWA, and once I joined the union, I decided I'm never turning back," Ramsey said. "You always know when you are going to get a wage increase and when your vacations are going to be. It's just a nice thing to have and something I never had before joining the union." As a fourth-generation UMWA member, Joe Gadola, Jr., a member of Local Union 7226, has worked for Blaschak for the last 9 years. "I'm currently a loader operator," Gadola said.
"My dad worked at Jeddo for years and was in Local Union 1507, and I actually worked at Jeddo before coming to Blaschak. The breaker here was built in 1955, started out as a mom-and-pop shop, and it's been union since day one, and my family and I have been union since day one."
The coal produced at Blaschak, after cleaning and sizing, is packaged and ready for market. A majority of the coal is shipped to a bagging facility just adjacent to the breaker. Blaschak also has over 600 dealers, some as far west as Wyoming. The coal is shipped to the dealers mainly for the purpose of heating homes.
Reading Anthracite Coal
Reading Anthracite Coal Company, also known for its logo, Famous Reading Anthracite, originated in 1871 in Pottsville, Pennsylvania. Reading may be the company with the longest, continuous UMWA representation in the United States.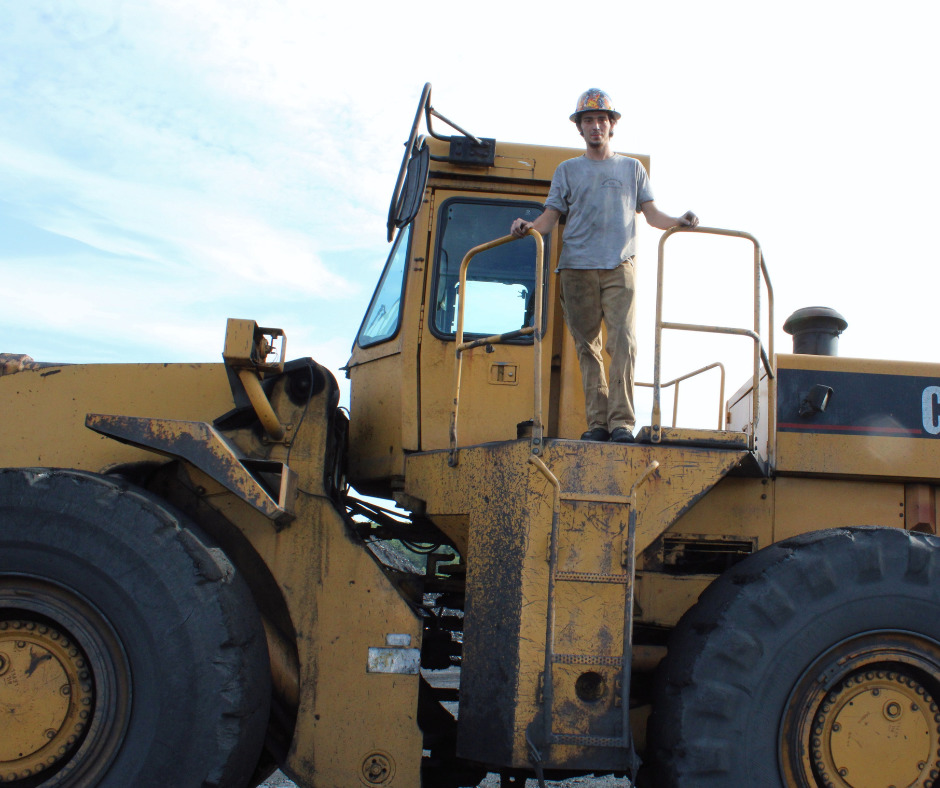 There have been a few bumps along the way, like in 1990 when Reading tried to introduce new language in the UMWA contract that would have allowed them to sidestep long-standing seniority rights and work schedule protections. More than 200 UMWA members stuck together and rejected Reading's proposals. After three failed attempts, Reading reversed the adverse proposals and UMWA members ratified a new agreement.
UMWA members of Local Union 1686 are still paving the way for the company's continued success. One of those members is Chip Eichenberg, who operates the 7800 Marion dragline that was first put into service in 1961 and carries a 35-cubic yard bucket.
"I enjoy running the dragline; it's my job, and I take pride in it, even though it can be pretty tedious at times," Eichenberg said. "Sometimes I joke and say it's like a poor man's Grand Canyon. It's some pretty unique work we do, especially for anyone who is not familiar with this area. Most people are more familiar with underground mining instead of surface mining,"
Brother Eichenberg continued. "Our brothers and sisters working in the anthracite are proud of their heritage here in northeastern Pennsylvania," said International District 2 Vice President Chuck Knisell. "They know what it means to work in this region. At one time, the entirety of this region was one of the largest suppliers of coal in the world and UMWA members were the sole reason for that," Knisell continued.
"We've had a decent relationship with the companies in this region for a number of years, and we are confident that will remain in the years to come," Knisell said. "Our members have been here through the test of time and will continue to be here for as long as there is coal to be mined."