Local Union 1304 member Jay Kolenc has been a member of the United Mine Workers since July 21, 1948.  During his career he held over 21 certified jobs, both on surface and deep mines.  From 1969 to 1982 he was an organizer for the International union.  After 46 years, Brother Kolenc retired on July 21, 1994.
Through his tenure with the UMWA, Brother Kolenc has traveled from coast to coast to attend various functions. He was in southwest Virginia supporting members on strike against the Pittston Coal Company.  He's been to conventions in Las Vegas and Denver.  He's traveled to New York City and Alabama to support our members in Alabama who have been on strike at Warrior Met Coal for more than 21 months. You name it, and he's done it.
"He got on a bus to go to Alabama, and this bus ride was no easy task," said International District 31 Vice President Rick Altman.  "It was a 14-hour ride each way, and there was no hesitation on his part.  He wanted to be there to show his support for his union brothers and sisters, and that's exactly what he did.  Upon his arrival back in St. Clairsville, Ohio, after the long bus ride, Jay said, 'if needed, I will go again'. That's the type of person Jay is."
Brother Kolenc is approaching 92 years old, but nothing has slowed down his union involvement.  "Anytime Jay has been called upon, he has unequivocally been there to answer," said President Roberts. "Just last year he traveled to New York, not once, but twice, to picket and rally outside of BlackRock headquarters.  That's a lot for someone who has been a member for over 74 years, and there's not much more you can ask for.  The UMWA is blessed to have his longstanding dedication and commitment."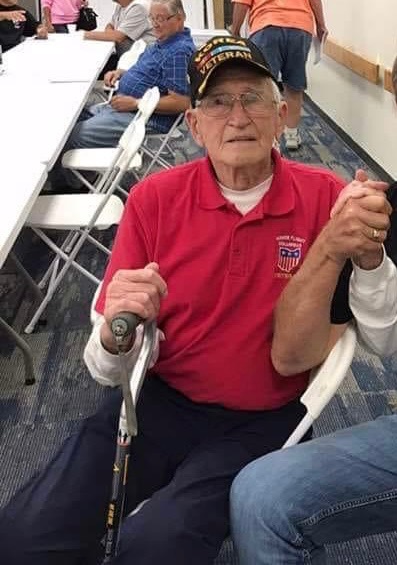 "The way the UMWA represents their pensioners and widows means everything to me.  A lot of other unions, once you retire, they kind of forget about you, but not our great union.  It means everything to me, and I wouldn't trade it for anything in the world.  I'm proud to be a member of the greatest union on earth."  -Jay Kolenc, Local Union 1304-
Jay is still very much active, even when not traveling all over the country supporting his fellow brothers and sisters.  He currently serves as the vice president of his local and has held that position for many years.  A Korean War veteran, he also serves on his local's Veterans and COMPAC Committees. When not fulfilling UMWA commitments, he spends his time on the Board of Commissioners at Friendship Park, Smithfield, Ohio and is a member of the Board of Public Affairs in Hopedale, Ohio.
"Brother Kolenc is very active and cares about his union brothers and sisters," said Secretary-Treasurer Sanson.  "He is a great union man who is nothing short of an inspiration.  He served his country during the Korean War, and he has certainly served our union well over the years.  Someone like Jay is a fountain of knowledge, and we are grateful to call him our friend and brother."