The UMWA Career Centers receive state and federal grants to provide services to dislocated miners from the communities of Appalachia.
The UMWACC was created in 1996 to identify, recruit, train, and place long-term dislocated mine workers who, for whatever reason, had failed to rejoin the workforce in living wage jobs.  We were successful in obtaining our first funding from the United States Department of Labor through what was then called National Reserve Account (NRA) grants.   As the use of coal began to pick up, the needs of the coal industry shifted from assisting dislocated workers to the need for properly trained new inexperienced miners and back to dislocated miners several times over.
The UMWA Career Centers, Inc. rose to meet this need and opened the Mining Technology and Training Center to train new inexperienced miners.  In addition to those entering the industry, there was a need for incumbent miner training (those already employed in the industry but needed to upgrade their skills).  The UMWACC sought funding to construct a state-of-the-art above-ground simulated coal mine in Prosperity, PA, and constructed simulated above-ground mine training in Beckley, WV.  The UMWACC obtained funds to train new inexperienced miners, Mine Rescue Team members, Fire Brigades, First Responders, Responsible Person, Mine Foreman/Mine Examiner, Diesel, Advanced Safety Skills, and many others.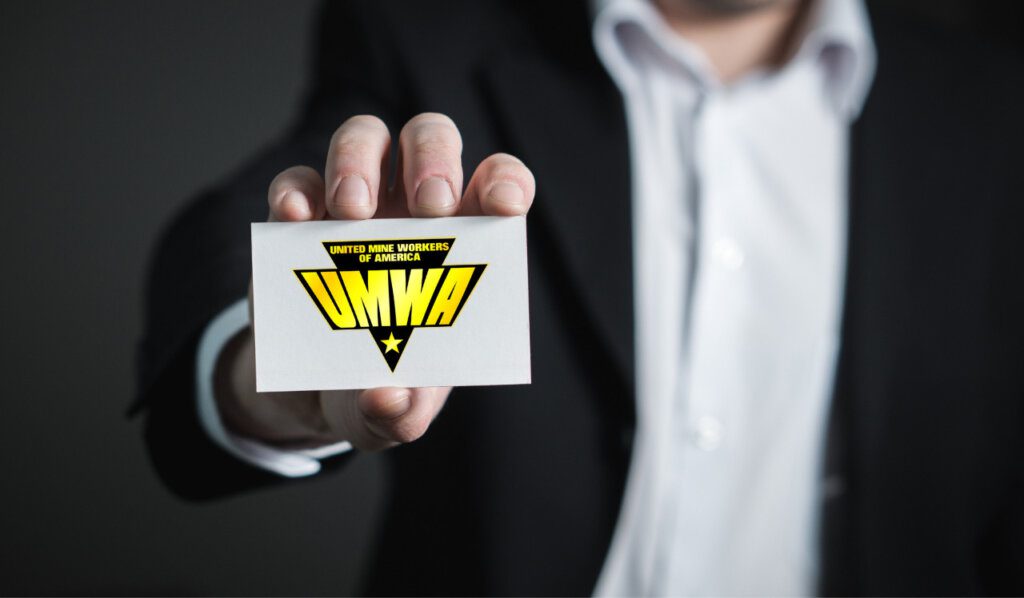 As the mining industry's needs have once again changed, the mine training facility is no longer utilized for only mine training but has since expanded into an adult vocational training facility.  The name of the venue is now The Ruff Creek Campus.
Currently, there is training for mechatronics offered and plans to have a Commercial Truck Driving License Training Program (CDL) will begin in early 2022.  Also plans to have diesel classes and cybersecurity classes are being planned as well.
The UMWA Career Centers, Inc. currently is in a split focus mode in that we are identifying, recruiting, training, and placing dislocated coal miners from West Virginia in living wage jobs as well as operating the new adult training center in Prosperity, PA.
Since 1996, through various funding streams, the UMWA Career Centers, Inc. has provided services to those living in rural mining communities of Appalachia.  Statistics include recruiting 22,221 individuals, training 17,871 of them, and placing 17,637 individuals in living wage jobs (or increased skills within current jobs).
---
The UMWA Career Centers, Inc. focuses on providing workforce training for adults in rural coal mining communities of Appalachia, catering to both incumbent workers and new entrants to the workforce.
This program is designed to address the specific needs of incumbent workers in the region.
The training is customized based on the requests and requirements of employers in the area. This ensures that the skills acquired align closely with the demands of the local job market.
The program may cover advanced topics in mechatronics, combining mechanical engineering, electronics, computer science, and control engineering.
The UMWA Career Centers, Inc. is pleased to announce the Intro to Mechatronics Program commencing January 2024 at the state-of-the-art mechatronics training lab located at the UMWA Career Centers, Inc. location in Prosperity, PA.
Take advantage of this FREE opportunity and prepare for employment in a high-demand field!
In order to qualify, you must live in the following counties: Allegheny, Armstrong, Beaver, Butler, Cambria, Fayette, Greene, Indiana, Lawrence, Washington, and Westmoreland.
Conducted by All-State Career School, these classes address the demand for skilled truck drivers.
Obtaining a Commercial Driver's License (CDL) can open up employment opportunities in the transportation industry, which is often crucial for rural areas with limited public transportation.
Cybersecurity:
This program will focus on training individuals in the field of cybersecurity, addressing the increasing importance of securing digital systems and data.
Given the rising threats in cyberspace, this program could contribute to developing a skilled workforce capable of protecting businesses and organizations from cyberattacks.
Applied Data Driven:
This program will involve training individuals in the application of data-driven methodologies in various industries.
The skills acquired in this program could be valuable for individuals seeking roles where data analysis and interpretation are essential.
Diesel Mechanics:
As an upcoming program, diesel mechanics training could address the need for skilled technicians in maintaining and repairing diesel engines, which are commonly used in various industries, including transportation and heavy machinery.
This comprehensive workforce training initiative is well-rounded, addressing the specific needs of the region's job market. The combination of mechatronics, commercial truck driving, upcoming programs in cybersecurity, applied data-driven methodologies, and diesel mechanics reflects a strategic approach to equipping the workforce with diverse skills aligned with current and future industry demands.
For more information on UMWA Career Centers, Inc., click here. Contact them via email at umwacc1@earthlink.net or phone at 1-877-798-8692.