Fight Like Hell: The Testimony of Mother Jones
"Fight Like Hell: The Testimony of Mother Jones" is now available to purchase through BullFrog Films. More information is provided below.
We were never supposed to know her name. She was a poor Irish immigrant who survived famine and war, fire, and plague. Unable to save her husband or their four small children, she dedicated her life to saving working families everywhere. The robber barons called her "the most dangerous woman in America," but workers called her "Mother Jones."
Upton Sinclair said of her, "She had force, she had wit, she had the fire of indignation; she was the walking wrath of god." Mother Jones said of herself "I'm not a humanitarian, I'm a hellraiser." Most famously, she told her followers to, "pray for the Dead and fight like hell for the living." She educated, agitated, and organized the dispossessed and showed America what it could be.
With the gap between the rich and poor growing wider by the day, the just and democratic society Mother Jones fought for is under attack. Her hour has come again. It is time that her story and the fierce struggles of working families are brought back to life.
Drawn from her autobiography, letters, speeches, and interviews, FIGHT LIKE HELL is as bold and forceful as Mother Jones herself. Adapted from Obie Award-winning Actress Kaiulani Lee's one-woman play "Can't Scare Me," FIGHT LIKE HELL was written and performed by Lee and directed by Emmy-nominated and Peabody Award-winning filmmaker Ian Cheney.
"Fight Like Hell is nothing short of awe-inspiring. This film reminds us that history indeed repeats itself while telling the tale of the struggles and battles of American workers. Every aspect of the film, from the costume to the scenery and most impressively, Kaiulani Lee's compelling performance brings you back in time to the beginning of the American Labor Movement and the conditions that led to it. From her first line, "I know you came to hear about the violence at Blair Mountain," to her last, "You must buckle on your armor. Don't be afraid. We will stand together. It's a fighting age," Kaiulani Lee is Mother Jones." – UMWA International President Cecil E. Roberts
---
BullFrog Films
Over the last 49 years, Bullfrog Films has become the leading US publisher of independently-produced documentaries on environmental and related social justice issues that point the way to living healthily, happily, and with greater concern for the other inhabitants of this planet, and for our descendants.
BullFrog Films included easy access to Docuseek for educational streaming and Bullfrog Communities where you can host a community screening!
Bullfrog Communities offers three standard community screening licenses for in-person or streaming screenings, with fees based on the number of people you expect to attend. However, prices may vary depending on the title and package offered. See each title's "Book a Screening" page to see specific prices and available packages. Some titles have free-admission-only screening options. "Home Use" purchases are also available for some films for screenings hosted at home (only).
• Small Community Screening (1-50 people attending)……………………………$100
(View screening license here.)
• Medium Community Screening (51-100 people attending)…………………….$200
(View screening license here.)
• Large Community Screening (100+ people attending)……………………………$350
(View screening license here.) More than 200 people? Inquire here.
• Home Use (Only with friends and family.)………………………….$24.95 – 29.95
(View screening license here.)


Except for Home Use or specifically licensed free-admission screening options, community screening licenses from Bullfrog Communities allow you to host a screening, charge admission, and keep the proceeds! Use our films to fundraise for a favorite cause, support a local charity, or raise operating funds for your grassroots or non-profit organization. After purchasing your screening license, your online order confirmation will contain a link to a page where you can register for your event and use our online publicity.
PUBLICIZE YOUR SCREENING
Click here to find screening resources, posters, handouts, and widgets to publicize your screening.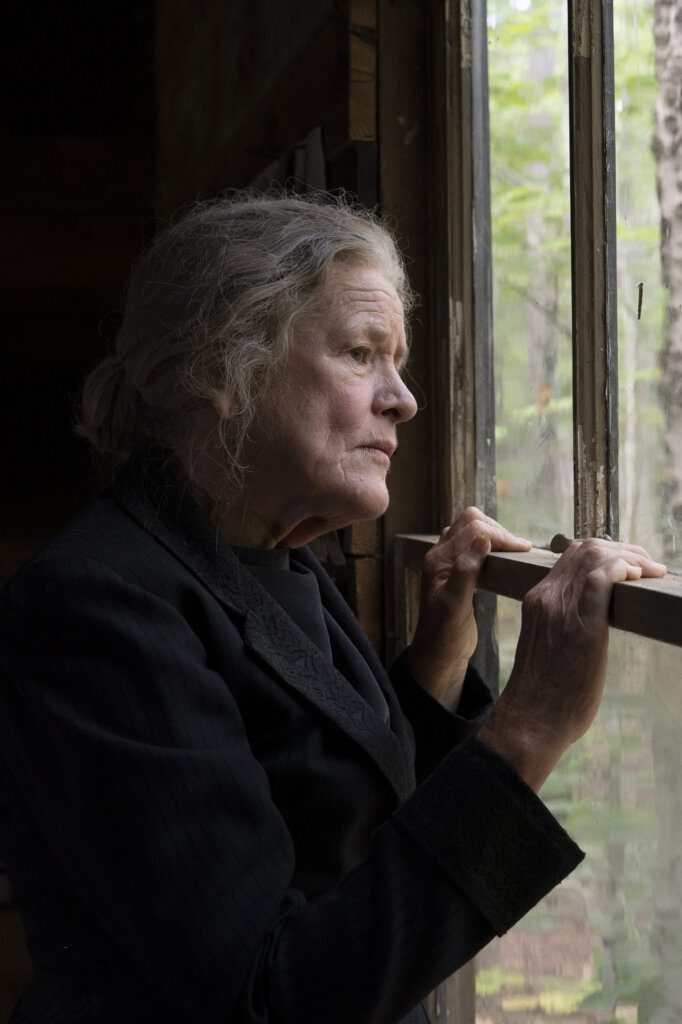 ---