UMWA members are proud of who we are and what we do. Whether miners, correctional officers, health care workers, manufacturers or county employees, we're working families, just like yours. Learn more about the different industries the union represents.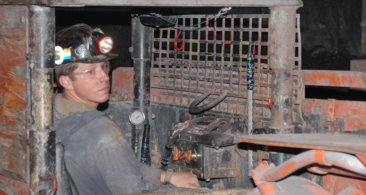 Learn more about panel and recall rights for United Mine Workers of America members employed at The Ohio Valley Coal Company (TOVCC) and The Ohio Valley Transloading Company (TOVTC) under the terms of the 2016 National Bituminous Coal Wage Agreement (NBCWA).
John Leach worked underground in a Kentucky coal mine for 23 years to have health care for his family. Congress needs to Keep America's Promise to his family who desperately need the health insurance John earned. Tell your Senators and member of Congress to support the Miners' Protection Act.