The United Mine Workers of America is ramping up the pressure on Congress to pass the Miners Protection Act in the next few weeks to secure retiree's pension and health care benefits. Click here to watch this video to see what we've done so far and share it with your friends and family!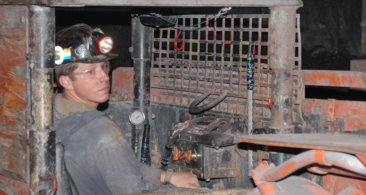 Learn more about panel and recall rights for United Mine Workers of America members employed at The Ohio Valley Coal Company (TOVCC) and The Ohio Valley Transloading Company (TOVTC) under the terms of the 2016 National Bituminous Coal Wage Agreement (NBCWA).
John Leach worked underground in a Kentucky coal mine for 23 years to have health care for his family. Congress needs to Keep America's Promise to his family who desperately need the health insurance John earned. Tell your Senators and member of Congress to support the Miners' Protection Act.